MUSIC TO MAKE PASTA BY
At the start of this winding down of social norms, Italy was in a state of siege way before the rest of us, at least here in the United States. It was a little scarier for them with hospitals full way past capacity. Our agent living in Italy, Luigi Sidero, kept us current. He joked he was going to rent out his dog so people could take a walk — because if you did not have a dog and ventured out, the Polizia would harass you and give you a ticket. No one was allowed outside except briefly, for exercise, groceries, or medicine. If you could not prove you were going to buy food or medicine they would give you a ticket, or possibly give you a ticket anyway. Talk about a lock-down! Chiara Pancaldi is one of our MWI artists. She lives in Bologna and will be bringing a new baby into the world pretty soon, which can be scary enough, and now this! One day she posted the picture above on her Instagram. She was taking her mind off all the armageddon news happening outside playing on her television by making pasta.
It seems a huge part of the world is also "kneading" this, as a recent article in The Guardian: Kneading to relax? How coronavirus prompted a surge in stress baking. With the pandemic confining millions to their homes, bread baking has become a meditative and empowering act. 
I wondered if Chiara had a tracklist of her favorites artists playing in the background while she made her pasta, thinking what could chill someone in a real lockdown might be transformative for the rest of the world. So I got her to add selections to a playlist which she inspired. The Music To Make Pasta By list.
You might want a recipe to the pasta making, right? To make it along to the music? I asked. Segreto di Famiglia. I had tried earlier around Christmas when the Bolognese makes tortellini. The pictures of them she had posted back then on Instagram, I told her were enticing and "please tell me how you make them". No matter. Segreto di Famiglia.
I figured our other artists and agents would have some tracks to add from their own lists. One even includes Luigi in his side-life as a drummer in the band, Spaghetti Swing. I had opened the playlist to our roster of artists so we could collect a wide selection of tracks. Some collaborated right through Spotify, others sent me their lists and I folded them into the tracks. It is now up to 172 songs and 19 hours. Enough to make pasta, a few loaves of bread, perhaps whip up a dessert, go out for some wine (wear a mask, and if in Italy, bring a dog!). And then sit down for a late dinner with the music still playing past bedtime. Obviously, if you do decide to dip into the list, pick and choose on your own schedule, come back anytime. The music will still be there.
The link to the Spotify Playlist is embedded within the Pasta Making Picture below, naturally. Though if you'd rather have the link, click here:
https://open.spotify.com/playlist/1nGldA6Ffe2jFC4RaDR5Dh?si=cJoTkT4tTdOWlsm85mRVKg
An offbeat selection by Vijay Iyer was "People Make the World Go Round" by The Pharaohs, a forgotten treasure of Chicago Avant Soul Funk Jazz, though I don't know why I was surprised. Vijay's listening contains a wide range of music you would not consider popping up through his speakers, like his mentioning the next song in one of his Sextet sets was based on a track by the British band, Asian Dub Foundation, a group who combine musical styles including rapcore, dub, dancehall, ragga, and South Asian music.
Lastly, Stacey Kent sent me her whole playlist called "Crackers" for you to listen to, because…obviously music to make crackers by, right? I cautiously asked for the recipe and not only can you make your own stash of Kent/Tomlinson crackers, but we have photos as well.
I hope you have a great time with the music, a wonderfully full time looking toward the future instead of whatever else is bringing you down during the pandemically-enclosed present.
If you'd like, please send me your own hand-crafted Spotify playlists so we can share with your musical soundtrack for living within these cocooned, strange, and incredibly science-fictional times.
Thank you for listening,
dG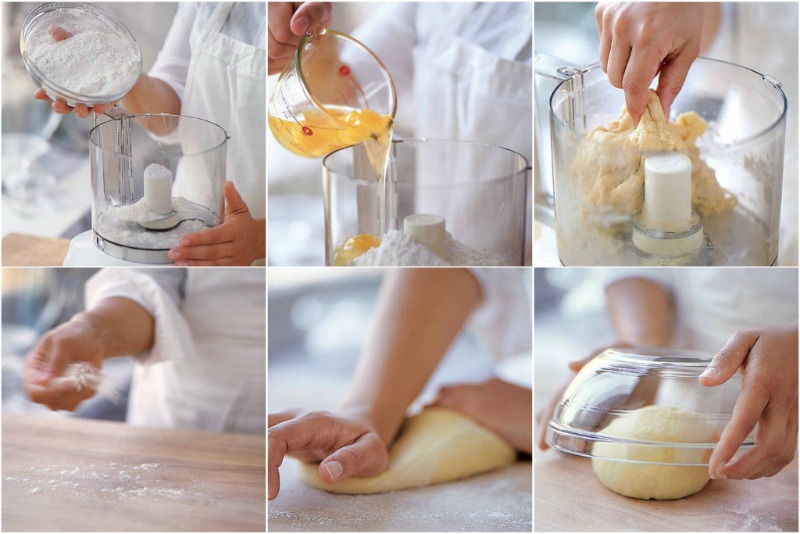 Stacey Kent  / Jim Tomlinson Veg and Seed Crackers
200g sunflower seeds (or pumpkin seeds)
60g ground chia seeds (or flax seeds)
100g sesame seeds
2 tbsp fennel seed
2 tbsp oat bran (or psyllium husks)
500ml water
1/2tsp salt & pepper
paprika
kale
thyme (or any herb you prefer)
(Editor's note: Turn on the Spotify Music To Make Pasta By Playlist. Scroll all the ways down to Django Reinhardt's "I'll See You In My Dreams". That is the start of the Kent/Tomlinson "Crackers" playlist, which sends us off, vibrant and spritely into the rest of the day with Stacey's version of "What A Wonderful World" from their Breakfast On The Morning Tram album. )
1/ Preheat the convection oven to 160C (300F in Colorado)
2/ In a mixing bowl, combine all the ingredients, except the kale.
3/ * Run frozen kale through a processor until it's like coarse powder. (We add thyme, too, but other herbs would work). Add to the mixture.
4/ Leave the mixture to stand until it is thick and pliable like wet cement – about 10 minutes.
5/ Spread the mixture out as thinly as possible on a silicone mat or on parchment paper on a baking tray. You may need two, depending. The mix should have no holes in it. Score them to the size of crackers you'd like.
6/ Bake the trays for an hour. You may need to rotate them away from the hot spots in the oven or flip them when they are nearly done.
7/ After an hour and a few turns, it should only take another 15 to 20 minutes until they are seriously crispy.
8/ Remove them from the oven and leave to cool. Once cooled, break them into any size you like and store in an airtight container.
9/ Can be re-heated for 15 mins to re-crisp.
* There are other ways to prepare the added kale, but we generally freeze the leaves.
Photos: Fresh out of the oven. Cracker topped w a mix of mackerel, parsley, celery, mustard, apple cider vinegar, pepper, and mustard sprouts. Crackers – w mashed avocado, daikon, radish sprouts, and microgreens. Photos courtesy of the Kent/Tomlinson Kitchen.