"Omar," composed by Giddens and Michael Abels, and based on the life of a Muslim scholar sold into slavery, premieres at the Spoleto Festival USA.
CHARLESTON, S.C. — Five years ago, the directors of Spoleto Festival USA here asked the musician Rhiannon Giddens two questions.
The first: Had she heard of Omar ibn Said?
Said was a man from what is now Senegal who was sold into slavery in 1807 and forced across the ocean to Charleston. That made him one of many, since some 40 percent of Africans brought to the United States as slaves arrived at this Southern city's harbor, the numbers increasing before the trans-Atlantic trade was outlawed a year later.
Yet Said was also distinct. Thirty-seven when he was captured, he was a Muslim who had been studying Islam most of his life. Bought by a cruel master in Charleston, he escaped but was captured again in North Carolina, where he lived enslaved for more than 50 years, was baptized, and wrote several works in Arabic, including an autobiographical essay that would win him some posthumous fame.
Giddens had not heard of Said, and because she was born and raised in North Carolina and is a serious student of slavery's history, she was a little surprised. Not as surprised, though, as she was by the next question: Would she like to write an opera about him?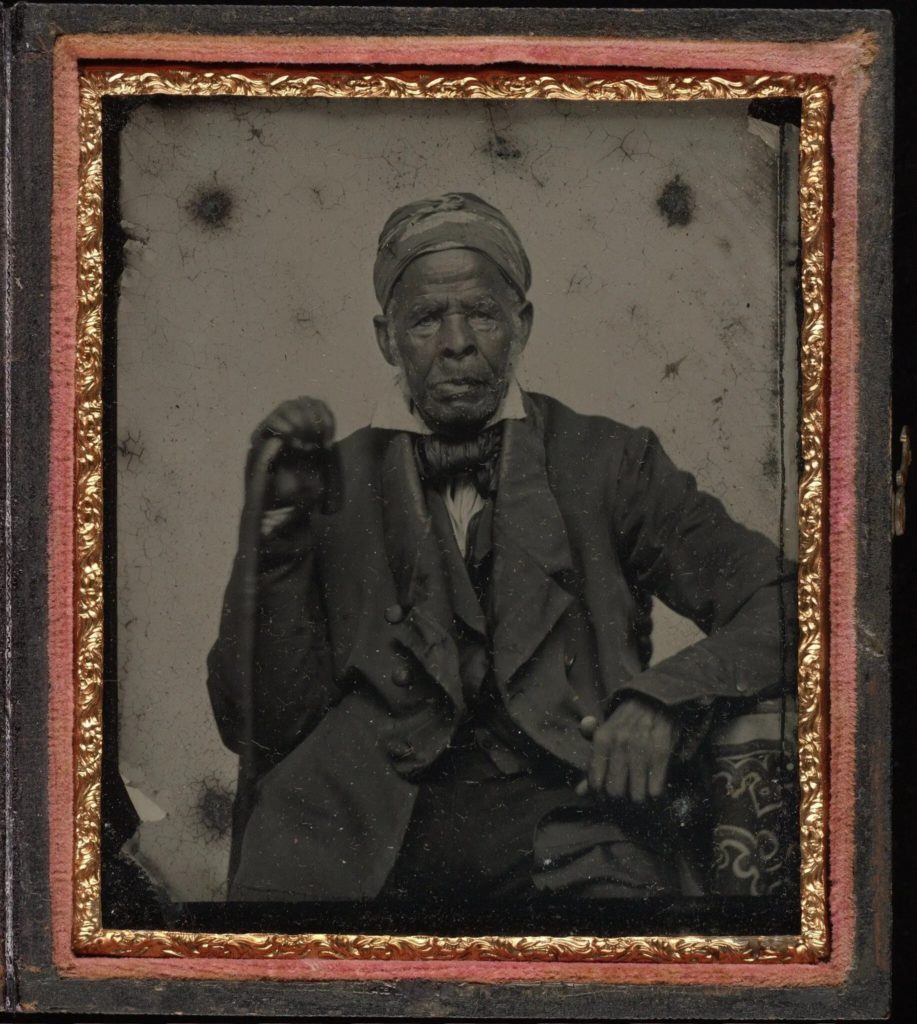 Known principally as a banjo-playing folk singer and songwriter, Giddens is an artist of many accomplishments that include winning Grammy Awards and a MacArthur "genius" grant. At the time, though, writing operas was not one of them. Now, it is. "Omar," composed with Michael Abels, will have its pandemic-delayed premiere at the festival on May 27 before it travels to Los Angeles Opera and Boston Lyric Opera next season.
"I'm one of those say yes now, and figure out how to do it later types," Giddens said after a recent rehearsal. "But then I immediately thought, 'What have I done?'"
It wasn't that Giddens had no experience in opera. She trained as an opera singer at the Oberlin Conservatory of Music. But after she graduated in 2000 her interests shifted.
Once she moved back to North Carolina, she got into string band music, the genre of square dances and hoedowns. As the child of a white father and a Black mother, she felt at first like an interloper, like "the other," as she explained in a 2017 keynote address for the International Bluegrass Music Association.
But she discovered that the roots of the music were cross-cultural, at least as Black as they were white. It was only in the early 20th century that the music became exclusively associated with rural whiteness, "which led to me feeling like an alien in what I find out is my own cultural tradition," she said in the speech.
She took up the banjo, another symbol of hillbilly whiteness that actually has Black and African roots. Learning from the octogenarian Black fiddler Joe Thompson, she and two friends formed the Carolina Chocolate Drops, helping to reclaim the string band tradition for Black artists.
As she turned solo, around 2015, the cultural tradition that she claimed and extended grew broader, encompassing Dolly Parton and Nina Simone songs alongside her own, which sometimes drew on slave narratives. Most recently, with the Italian multi-instrumentalist Francesco Turrisi, who is also her romantic partner, she has been connecting that American music to the music of Africa, the Mediterranean and the Islamic world. (They perform at Spoleto on May 28.)
Along the way, Giddens acquired what she calls her mission: "uncovering and highlighting parts of our history that have been suppressed to tell a false narrative that is tearing us apart." Her music expresses an idea about deeply tangled cultural roots, an ethos encapsulated in the title of her 2019 album: There Is No Other.
She never lost her love of opera, though. "I kept my oar in a little bit," she said, by singing arias with orchestras and hosting the podcast Aria Code. She also starred in a Greensboro Opera production of "Porgy and Bess" earlier this year. But "Omar" was "an opportunity to be back in the world of opera in the way I was needed," she said. "It's a return to opera, but on my own terms."
Originally, Spoleto proposed that Giddens bring on a librettist, but she soon decided that she could handle the libretto herself; what she needed was another composer as collaborator, one with more knowledge of the orchestra. Remembering Abels's score for the Jordan Peele horror film "Get Out," she got the composer's email address from a colleague and wrote to him: "You don't know me, but would you like to write an opera with me?"
"What she didn't know," Abels said in an interview, "was that it had always been a dream of mine to write an opera." He immediately said yes.
The next challenge was to shape the story. Said's brief autobiographical essay provides some basic facts, though much of it is quotations from the Quran. "We know so little about his life," Giddens said, "and the story has to come from what he's left us, which is his spiritual journey." Although she consulted with scholars, she feared writing about a Muslim culture that wasn't hers. "I had to fight a lot of impostor syndrome," she said, "but a friend told me, 'They hired you, so just be you.'"
"I was really guided by instinct," she continued. Scenes came to her nearly full-fledged, as "deep ancestral memory moments." She imagined Omar's journey across the Atlantic, the Middle Passage, and was struck by the overwhelming smell. "I wanted the everyday stuff that is actually the most devastating thing about slavery," she said.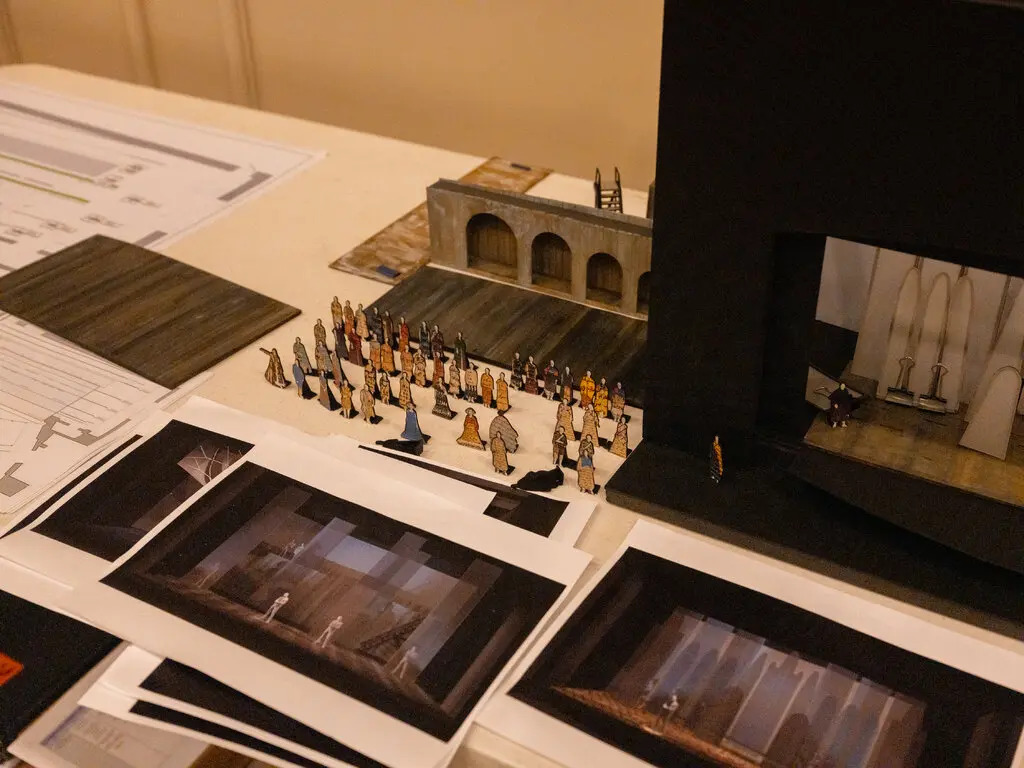 She also imagined fictional characters. Julie, an enslaved woman whom Omar meets at the Charleston slave market and who helps him get to North Carolina, "just walked into the story," Giddens said. In a photograph of Said, he wears a head wrap that Giddens turned into a metaphor for how he holds on to his faith and a connection between the characters. The first line of Julie's aria, which Giddens said "just came to her," is "My daddy had a cap like yours."
After Omar arrives in America, much of the opera's drama is channeled through what the production's director, Kaneza Schaal, called "a contest of languages," involving much translation and mistranslation. When other enslaved people sing "Oh, Lord, how long," Omar hears "Allah." When a slave owner asks Omar to write the "Lord is my shepherd" in Arabic, what he actually writes (in a script the owner can't read) is "I want to go home." Omar's journey, translated into opera, becomes about finding a language to hold together all that he experiences.
Giddens knows about that search. If writing about Senegal was a stretch for her, several of the scenes were familiar territory. When Omar arrives at a North Carolina plantation, there's a frolic, complete with a caller telling the dancers when to promenade. It's like a corn-shucking, a barn dance — an earlier iteration of the tradition Giddens learned from Thompson.
The sound of "Omar," however, is always that of an orchestra. "I wrote a lot of it on banjo, but nobody's playing banjo in it," Giddens said. "The orchestra becomes a banjo, and that's the most radical move."
While composing, Giddens recorded tracks, singing and accompanying herself, that she sent to Abels. "She has a wonderful gift for melody, but what people may not know is how great she is at creating character with her voice," he said. "She would sing Omar or Julie or the auctioneer, and the personality was clear in the music."
Abels then took those themes and orchestrated them, sometimes making the harmonic language more complex and applying the sense of pacing he's developed writing for film. The result was a blend of their voices, and, Giddens said, "the genius of Michael is figuring out where the lines blur."
It was important to both composers that the opera be composed for a conventional orchestra. One reason was aesthetic, Abels said: "It pulls on so many diverse genres of music" — of the Muslim diaspora, spirituals, bluegrass, Wagner and that other opera set in Charleston, "Porgy." "The traditional orchestra unifies them."
Another motivation was practical, if political. "The subject matter is extremely not traditional, so we want the opera to feel traditional," Abels said. An opera company producing "Omar" is already likely to have to recruit Black cast members. A standard orchestra helps make the work, as Giddens put it, "replicable." In other words, there are fewer excuses not to program it.
For now, that strategy seems to be working. In addition to runs in Los Angeles and Boston, "Omar" is due at the houses of its other co-commissioners, the Lyric Opera of Chicago and San Francisco Opera. Giddens and Abels said that they are excited to be part of a wave of Black composers whose operas are now being produced — such as Terence Blanchard, whose "Fire Shut Up in My Bones" opened the Metropolitan Opera's season in New York, becoming the first work by a Black composer in that company's repertory.
Giddens said that she wrote arias that are "nice for the voice" in part so young Black singers could use them in recitals. "I wanted to write for me at 18," she said.
Having the composers in the rehearsal room also makes a difference. As the cast worked on one of the early Africa scenes, Giddens suggested to Jamez McCorkle, who plays Omar, how his vocal line, "like a river on top of the rhythm," should "weave the spell of how beautiful Omar's spirituality is." McCorkle took the note like a revelation. "Can you not leave?" he asked her half-jokingly. (Busy with her solo career, leading the Silkroad Ensemble and raising her children in Ireland, where she lives, Giddens can't attend all rehearsals.)
"It matters so much that she's a singer," McCorkle said afterward. "The music is so easy on the voice, and the opera is a chance for us to be represented, for our history not to be erased."
Giddens, reflecting on the rehearsal process, said that she was newly impressed "by the amount of brainpower, creativity and collaboration it takes to put on something like this." She marveled at how opera is "such a powerful, transcendent art form," but also one that has been "trapped."
In that 2017 speech, Giddens said, "The question is not how do we get diversity into bluegrass, but how do we get diversity back into bluegrass?" Opera is no different, she said in Charleston. Echoing a point Schaal made about how opera is a form built on hundreds of years of cultural exchange, Giddens spoke of how "every person puts their imprint on tradition" and how "we can look at music and see where we have come together."
"Omar" is just a start. "Opera is for everybody, so how do we reach more people?" she asked, listing all the areas — accessibility, audience development, community work — that need more creativity and commitment. "I'm starting," she said, "to learn to ask for that at the beginning."
The mission continues.
A version of this article appears in print on May 22, 2022, Section AR, Page 19 of the New York edition with the headline: An Opera Grows From Old Roots.