If you judged Chris Potter by the videos that garner the most views on YouTube, you might think the saxophonist was jazz's strange case of Dr. Jekyll and Mr. Hyde.
At the microphone, his calm, aw-shucks manner and regular-guy persona stand in stark contrast to his fearsome prowess on tenor sax, which has inspired numerous postings with titles like "Those 7 Times Chris Potter Went Beast Mode," or "Chris Potter Going Completely Insane on Moment's Notice," and "Chris Potter Plays the F#%* Out of 'Recorda Me.'"
Delivering what they promise, these videos have been watched tens and hundreds of thousands of times, but they might also lead the unwitting music fan to a false or distorted impression. What makes Potter such a widely revered figure is that his monstrous technique is always deployed in the service of his humane vision, an embracing sensibility that was on display last week at the SFJAZZ Center.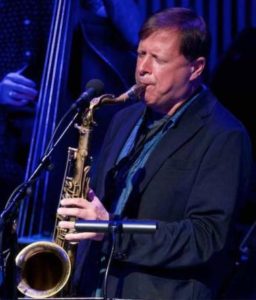 Potter, 51, has performed for SFJAZZ both as a bandleader and sideman several times over the past two decades, but his relationship with the organization greatly expanded last year when he signed on as the first official music director for the SFJAZZ Collective (which just released the album New Works Reflecting the Moment). His four-night March 17–20 run as an SFJAZZ resident artistic director introduced two new projects, starting with his orchestral song cycle Sing to Me featuring a New York sextet augmented by a 13-piece Bay Area ensemble (assembled by saxophonist Patrick Wolff).
Creating sumptuous settings for verse by poets Paul Laurence Dunbar, Sapho, Edna St. Vincent Millay, and 15th-century Indian mystic Kabir, Potter opened and closed the concert with original songs, "Sing to Me" and "Now You Have Heard," effectively framing the cycle while introducing an exquisitely shaded orchestral language. The core group with pianist Craig Taborn, bassist Reuben Rogers, drummer Eric Harland, and guitarist Adam Rogers made the music sing in the long instrumental passages when Potter's SFJAZZ Collective bandmate Gretchen Parlato wasn't rendering the lyrics with her lithe and silvery sound.
Painting with extraordinary subtly and confidence while employing a very different palette than his 2011 album Transatlantic with Denmark's 18-piece DR Big Band or his 2015 ECM album Imaginary Cities for jazz septet with string quartet, Potter managed to open up broad vistas for the two units while also blending them as a singular organism. With commanding players like trombonist John Gove, lead trumpeter Marvin McFadden, Mary Fettig and Melecio Magdaluyo on flutes, and Ben Goldberg on bass clarinet, the Bay Area contingent made the difficult music sound seamless.
On Paul Laurence Dunbar's "We Wear the Mask," the arrangement evoked the poem's despair more than its crackling anger, while Kabir's "To What Shore Would You Cross?" swirled with invitation. On most pieces, Parlato's voice was in the middle of the brass orchestrations, which sounded beautiful but often made it difficult to follow the lyrics for more than a few words at a time, particularly given her soft articulation and luxuriation in extended vowels.
The only piece that fully registered as a song was Potter's setting for Dunbar's "Invitation to Love," which coupled each line's opening command ("Come when the night is bright with stars") with an incantatory theme. The fix could be as easy as projecting supertitles or handing out a program. Potter was clearly inspired by the poetry and the listening experience would only be enhanced by sharing it with the audience.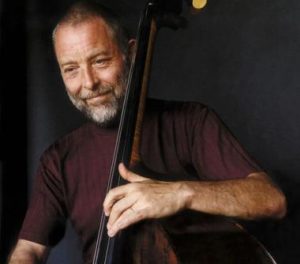 The second half of his Miner Auditorium run, Potter introduced a new quartet with the previous nights' rhythm section tandem of pianist Craig Taborn and drummer Eric Harland joined by bass legend Dave Holland, an NEA Jazz Master who's as authoritative as ever at 75. Sunday night's performance included half a dozen tenor solos that could easily end up on a YouTube video touted as "Six Times Chris Potter Eviscerates a Tune," but what was thrilling was the group's interplay on a mix of new Potter compositions and pieces drawn from his albums.
He opened with the invocation "Sky," a gracefully soaring theme from his Imaginary Cities album that could serve as a call to prayer. Switching to soprano sax for the beginning of the pandemic-inspired "Other Plans," Potter seemed to work through the panoply of emotions experienced during the lockdown, leading to a blast of existential freedom in a joyous saxophone-less trio passage led by Holland.
Potter reached back to 1997 for the jagged "Seven Eleven," a meter-shifting steeplechase that climaxed with a series of percussive right-hand Taborn glissandos. In both Potter's song cycle and the quartet, the pianist was an arresting presence whether offering thick, surprising chords in accompaniment or crafting utterly cohesive but startlingly unpredictable solos.
Running nearly two hours, the set included only one piece that came close to ballad territory, but rather than evoking a love song the title track to his 2019 ECM album The Sirens is more akin to John Coltrane's "Crescent" as a spiritually-charged theme carried by his thick tenor cry. If there's an animal that Potter's playing evokes, it's not some apex predator, at least not a terrestrial one. The ever-ascending quality of his sound calls to mind the image of a hawk swooping and soaring on an updraft.