John Beasley
GRAMMY®- and Emmy-nominated Mack Avenue recording artist John Beasley is a far-ranging pianist, composer, and arranger who has performed with Miles Davis, Freddie Hubbard, Dianne Reeves, Steely Dan, Christian McBride. He is easily one of the most versatile musicians in jazz. He leads a sparkling career as a bandleader, a first-call keyboardist, composer, arranger, conductor for bands, film and television projects. Beasley is the Music Director for the annual International Jazz Day gala concerts, hosted by the Herbie Hancock Jazz Institute of Jazz (formerly Monk Institute). In 2016, he earned an Emmy nomination for "Jazz at the White House" hosted by President Obama for Best Musical Direction. He is also a radio host on SirriusXM on a new show "The Arrangement" airing April 2019.
---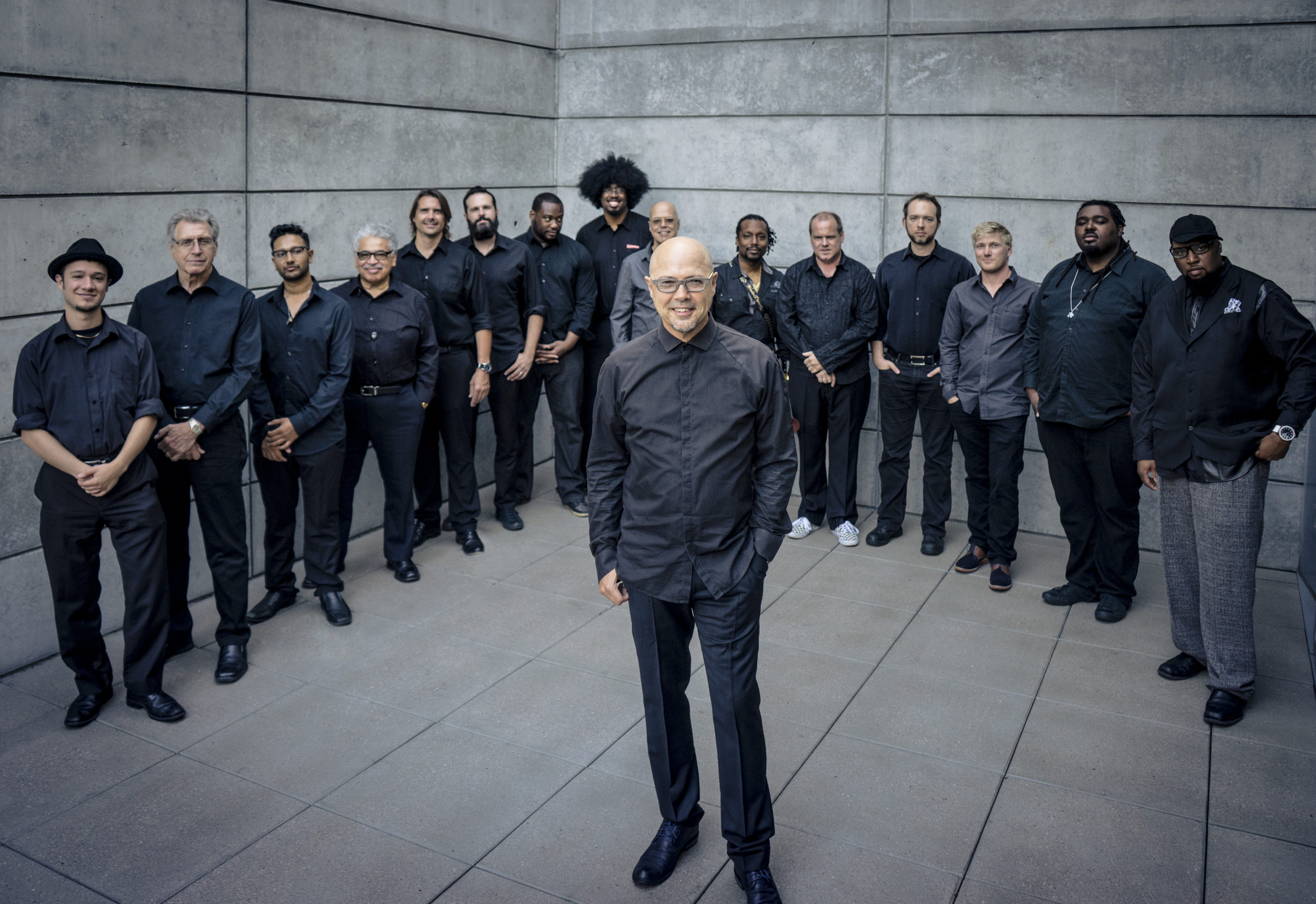 John Beasley's MONK'estra (Big Band, Cinematic, Septet, Trio/Quartet, or Solo)
GRAMMY® Award-nominated recording artist JOHN BEASLEY presents MONKESTRA, a smashing 15-piece big band
that captures the spirit of Thelonious Monk's singular music – the off-beat melodies and humor, strange beauty and
unbounded swing in fresh arrangements flavored with New Orleans spirit, hip-hop, Afro-Cuban rhythms and atmospheric
colors. The Los Angeles Times considered John's background trek through iconic bands as one of the many reasons for
the banding together of this unique orchestra and his charts: "John Beasley, the one-time keyboardist for Freddie Hubbard and Miles Davis, whose playing reflects a variety of generational influences, incorporating the emphatic chordal
clusters of Herbie Hancock, the rhythmic quirkiness of Monk and the lush intelligence of Art Tatum into a highly refined
personal voice."
Jazz Across Continents
With Jazz Across Continents, acclaimed pianist, arranger, and music director John Beasley brings a multicultural music exchange of artists from around the world. Under his musical directorship, he has helped the globetrotting International Jazz Day concerts bring the joy of jazz to life for new audiences through imaginative and modern arrangements. Jazz Across Continents emphasizes an extraordinary cast of intercontinental performers from Brazil, Sweden, Tunisia, France, and the United States, ushering contemporary jazz interpretations of beloved traditional folk songs with a present-day spirit. Joined by celebrated musicians — vocalist and Oud player Dhafer Youseff, bassist John Patitucci, vocalist China Moses, drummer Kiko Freitas, saxophonist Magnus Lindgren, and trumpeter/vocalist Peter Asplund — Jazz Across Continents honors the richness of cultures, embracing tradition and with an ear to the future, promotes dialogue through music.
---
Contact Info
Label | Mack Avenue
Management | John Beasley Music
Lorna Chiu
lorna[a]johnbeasleymusic.com
Press | DL Media
Maureen McFadden
Matthew Jurasek
info[a]dlmedia.com
Discography | John Beasley on AllMusic.com