John Beasley
GRAMMY®- and Emmy-nominated Mack Avenue recording artist John Beasley is a far-ranging pianist, composer, and arranger who has performed with Miles Davis, Freddie Hubbard, Dianne Reeves, Steely Dan, Christian McBride. He is easily one of the most versatile musicians in jazz. He leads a sparkling career as a bandleader, a first-call keyboardist, composer, arranger, conductor for bands, film and television projects. Beasley is the Music Director for the annual International Jazz Day gala concerts, hosted by the Herbie Hancock Jazz Institute of Jazz (formerly Monk Institute). In 2016, he earned an Emmy nomination for "Jazz at the White House" hosted by President Obama for Best Musical Direction. He is also a radio host on SiriusXM on a new show "The Arrangement" airing April 2019.
---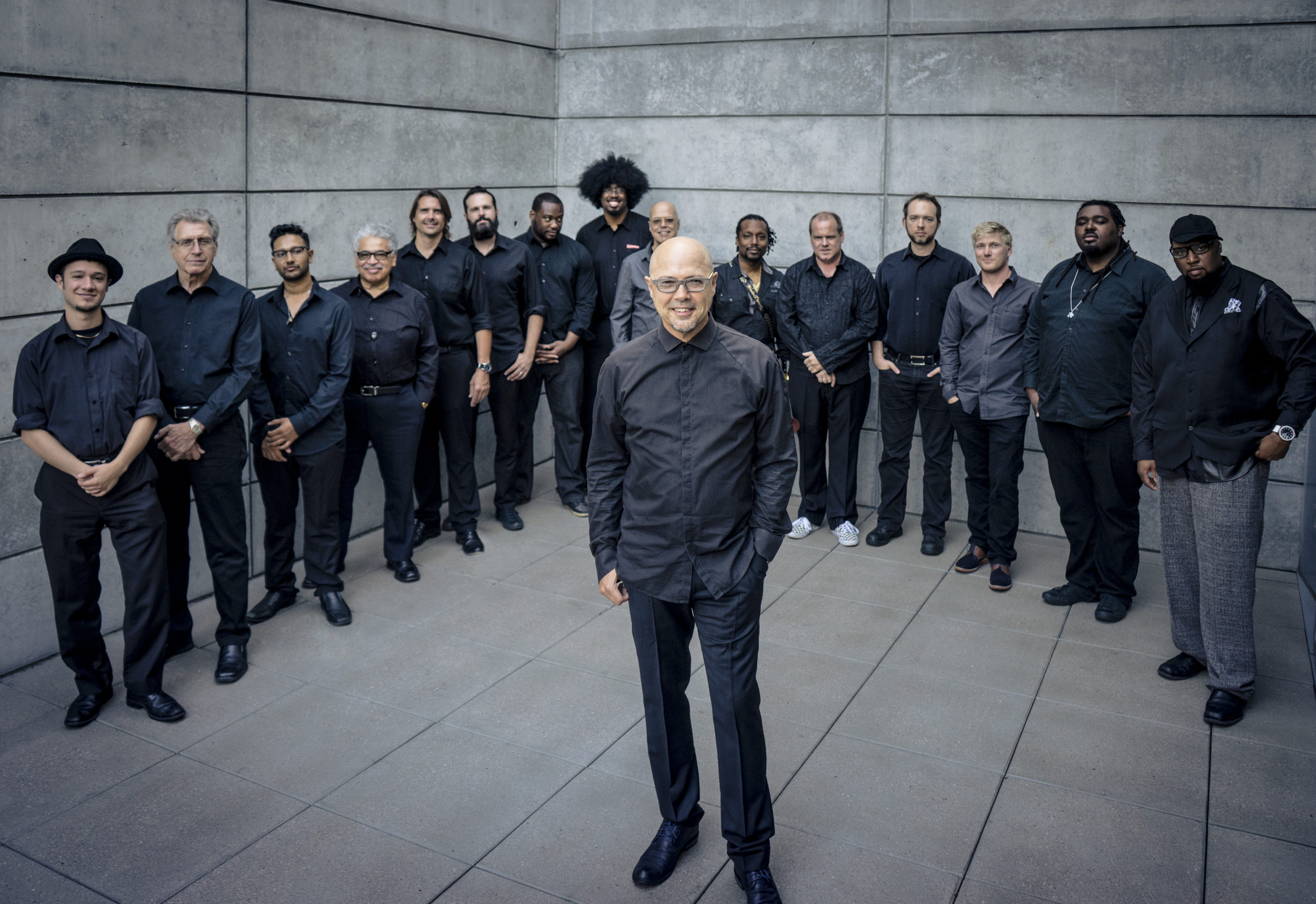 John Beasley's MONK'estra (Big Band, Cinematic, Septet, Trio/Quartet, or Solo)
GRAMMY® Award-nominated recording artist JOHN BEASLEY presents MONKESTRA, a smashing 15-piece big band that captures the spirit of Thelonious Monk's singular music – the off-beat melodies and humor, strange beauty and unbounded swing in fresh arrangements flavored with New Orleans spirit, hip-hop, Afro-Cuban rhythms and atmospheric colors. The Los Angeles Times considered John's background trek through iconic bands as one of the many reasons for the banding together of this unique orchestra and his charts: "John Beasley, the one-time keyboardist for Freddie Hubbard and Miles Davis, whose playing reflects a variety of generational influences, incorporating the emphatic chordal clusters of Herbie Hancock, the rhythmic quirkiness of Monk and the lush intelligence of Art Tatum into a highly refined personal voice."
John Beasley's Bird Lives @ 100 / Big Band with Strings
The multimedia concert experience, BIRD LIVES @ 100, finds JOHN BEASLEY, MAGNUS LINDGREN, and video artist JOHAN BÅÅTH, celebrating one of the 20th century's most original saxophonists and one of the key instigators of Be-Bop, Charlie "Bird" Parker. For Bird's centennial year, which begins August 29, 2020, Parker's music is transported into 21st century orchestral arrangements with strings and features a repertoire of classics from Parker's groundbreaking albums Charlie Parker with Strings and Bird With Strings. As the award-winning composer/arranger John Beasley did for Thelonious Monk with his Grammy-nominated MONK'estra, BIRD LIVES @ 100 is another brilliant reimagining of a true jazz iconoclast.
"Beasley is a crafty arranger. Carves up and dissects bebop melodies into funky rhythms." //THE NEW YORK TIMES
---
Contact Info
Label | Mack Avenue
Management | John Beasley Music
Lorna Chiu
lorna[a]johnbeasleymusic.com
Press | DL Media
Maureen McFadden
Matthew Jurasek
info[a]dlmedia.com
Discography | John Beasley on AllMusic.com