Four-time Grammy® winner Antonio Sanchez was a gymnast on Mexico's Junior National Team, a conservatory-trained classical pianist — and is among the most inventive and heralded drummers on the planet. 
Born in Mexico City, Sanchez began playing the drums at age five and performed professionally in his early teens in Mexico's rock, jazz and latin scenes.
He pursued a degree in classical piano at the National Conservatory in Mexico and in 1993 enrolled in Berklee College of Music and New England Conservatory, where he graduated Magna Cum Laude in Jazz Studies.
Since moving to New York City in 1999, Antonio has become one of the most sought-after drummers in the international jazz scene. Following 18 years and 9 albums as one of the most revered collaborators with guitarist/composer Pat Metheny, he also has recorded and performed with many other most prominent artists like Chick Corea, Gary Burton, Michael Brecker, Charlie Haden and Toots Thielmans.
In 2014 Sanchez's popularity soared when he scored Alejandro González Iñárritu's Birdman or (The Unexpected Virtue of Ignorance) which ended up fetching 4 Academy awards (including best picture) and for which Antonio won a Grammy® award. Additional film/tv projects include EPIX network's Get Shorty and Hippopotamus among others.
Sanchez currently has close to a dozen recordings as a leader and solo artist. His recent projects to date include the critically acclaimed, through-composed epic The Meridian Suite, the star studded album Three Times Three, Grammy® nominated Bad Hombre —a sociopolitical electronica & drums exploration, Channels of Energy, an ambitious project with the WDR Big Band with arrangements of his works by Vince Mendoza and the most recent 2019 release, Lines in the Sand with his band Migration. Here Sanchez turns his political anger into a moving musical statement of epic compositional proportions as much a protest against injustice in our current political climate and as a tribute to every immigrant's journey.
To date Antonio has been awarded 4 Grammys®, nominations for Golden Globe & Bafta Awards, wins for the World Soundtrack New Artist Discovery and Best Original Film Score Award, 3 Echo Awards (Germany), Hollywood Music in Media Award, the Critics' Choice Movie Award and 3 Modern Drummer's Jazz Drummer of the Year, among many other wins and nominations. He has been the featured cover artist for DownBeat, JazzTimes, JAZZIZ, Modern Drummer (twice), Drum!, Musico Pro and Drumhead among others.
SHIFT (Bad Hombre Vol. II)
In Spring 2022 Warner Bros Records released "SHIFT (Bad Hombre Vol. II)" from multi-Grammy® winner Antonio Sanchez. The much-anticipated recording features Sanchez collaborating with artists ranging from Trent Reznor to Lila Downs…from Meshell Ndegeocello to Dave Mathews and more. In short, SHIFT is a collection of songs from a spectrum of international singer-songwriters Sanchez greatly admires — artists who entrusted Sanchez with their songs and vocal performances for him to reimagine and "shift" through his genre-bending talents as a composer, multi-instrumentalist, mixer, and producer. Among the most influential and versatile drummers in the world, Sanchez also provides the guitars, keys, background vocals, and electronic soundscapes on SHIFT.

In live performance, the shift will be rendered by Bad Hombre: vocalist Thana Alexa, Bigyuki on keys, Lex Sadler on bass, and Sanchez on drums. In short, it contains the makings of one of those wildly original shows not to be missed.
Japanese Keyboardist Bigyuki has worked with Bilal Oliver, Talib Kweli and Robert Glasper and attended Berklee College of Music. 
Lex Sadler is the music director, programmer, and bassist for Abir and has performed with Arlissa, Nicole Bus, Jordan Bratton, Ellie Goulding, and Ella Henderson.
In 2021 alone, vocalist Thana Alexa was the winner of the UnsignedOnly Music Competition in the jazz category, the winner of the Downbeat Critic's Poll "Rising Star Vocalist" and her debut album Ona was nominated for two Grammy® Awards.
---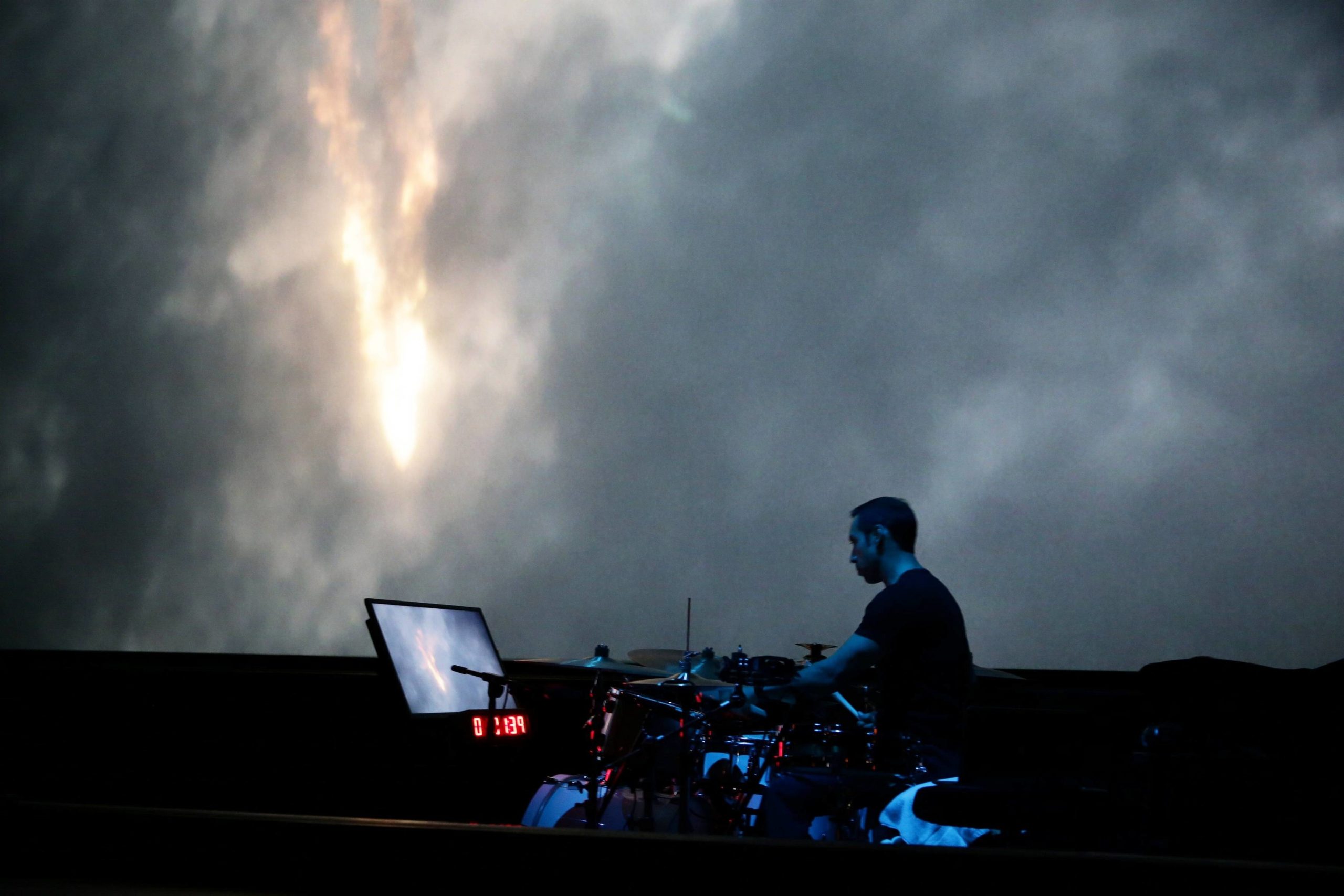 Antonio Sanchez performs Birdman or (The Unexpected Virtue of Ignorance) Live
Experience the explosive Oscar-winning film accompanied live by composer Antonio Sanchez and his Grammy® Award-winning score that provides the heartbeat of the film. The visually stunning 2015 Oscar Award-winner for Best Picture, by maverick director Alejandro Iñárritu, stars Michael Keaton as a washed-up action star trying to reinvent his career as a credible actor and director on the Broadway stage. For these special performances the film is accompanied live by renowned jazz drummer Antonio Sanchez, recreating his Grammy® Award-winning score.
---
Contact Info
Management | Depth of Field Management, Darryl Pitt
Press | Darryl Pitt
Label | Warner Records
Discography | AntonioSanchez.net