Every year, MWI has someone nominated for a Grammy.
It's a real blessing and a significant boost to their careers. We are incredibly excited to grab onto their coattails, or whatever they are wearing, as they head down the red carpet and into the ceremony for the 66th Grammy Awards.
And all the promoters who booked these artists, you should share in many of our blessings now and in the future for bringing audiences into their orbits. An immense thank you.
Since there is enough blahdeblahblah out there about who should win, who was snubbed, and so on, all of which has nothing to do with our heartfelt congratulations without further ado…
29. Best Jazz Performance / 86. Best Arrangement, Instruments and Vocals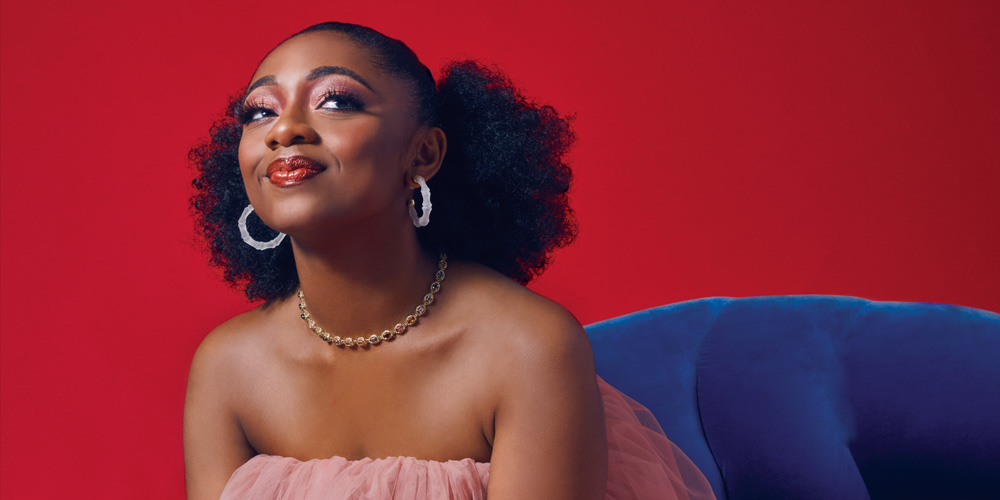 SAMARA JOY :: TIGHT
"LUSH LIFE" KENDRIC McCALLISTER, ARRANGER (Samara Joy)
"Samara's self-produced studio version of "Tight," a cover of Betty Carter's 1976 original, was recorded at the famed Electric Lady Studios and features her bandmembers Luther Allison on piano, Mikey Migliore on bass and Evan Sherman on drums. They glide alongside the singer as she flexes her vocal muscle, flittering from notes high to low with crystal-clear precision as she tells the story of looking for a wayward man while simultaneously giving advice to hold on to your love as tight as can be." SOULBOUNCE
>> on MWI
>> on Youtube
>> on Spotify
32. Best Large Jazz Ensemble Album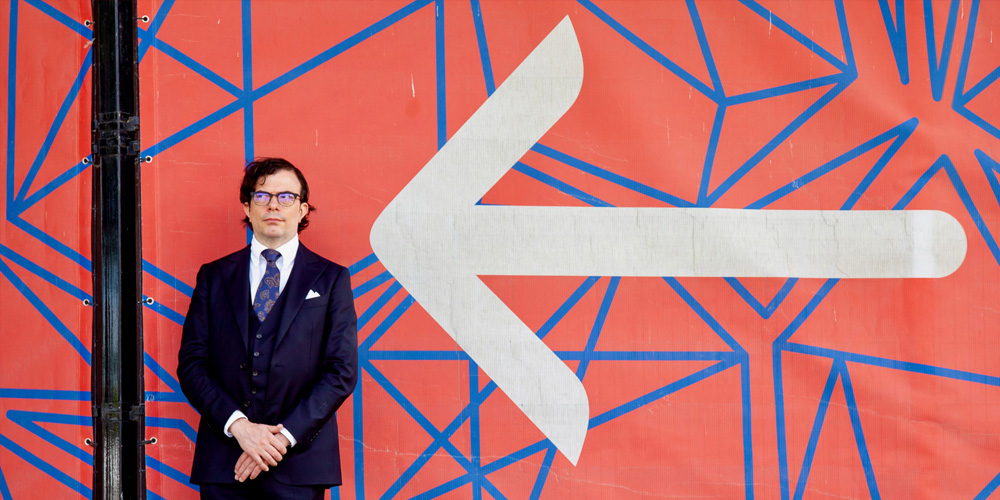 DARCY JAMES ARGUE'S SECRET SOCIETY :: DYNAMIC MAXIMUM TENSION
"Argue runs a jazz big band, an institution from the last century, but imagines its sound as if big bands hadn't faded away but stayed current. His sleek constructions have well-toned, muscular parts – Bucky Fuller meets Charles Atlas…And listening to Darcy James Argue's Secret Society, I'm impressed by the music's clarity, textural contrast and shiny surfaces, his ingenuity and lively rhythms, impeccable ensemble playing and fine soloists like trumpeters Ingrid Jensen and Matt Holman."
NPR
>> on MWI
>> on Youtube
>> on Spotify
34. Best Alternative Jazz Album / 61. Best Global Music Performance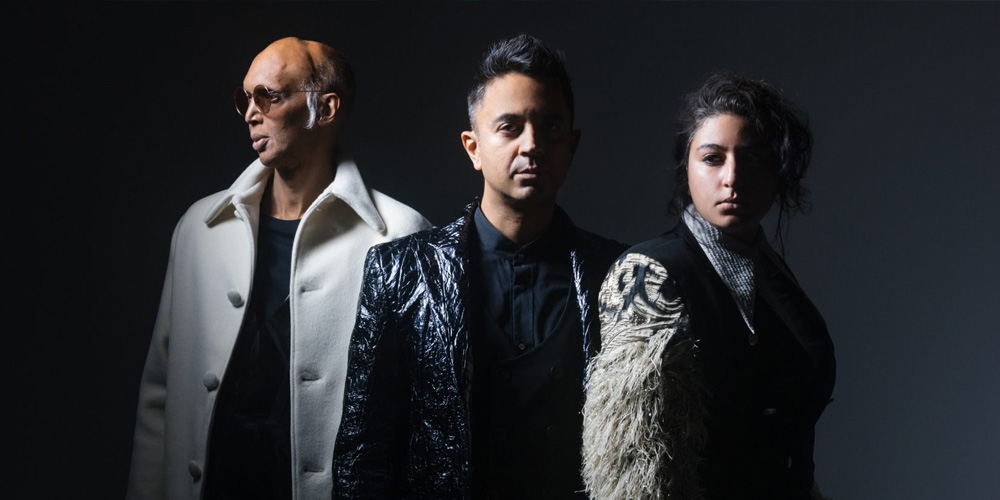 VIJAY IYER, AROOJ AFTAB, SHAZAD ISMAILY :: LOVE IN EXILE
"The Pakistani American singer's follow-up to breakthrough album Vulture Prince is a tender, softly triumphant reunion with her former collaborators…While Aftab's voice is a focal point, Iyer and Ismaily allow it the space to sing, rather than compete with their voicings. There is scope for flashes of greater dynamism but in their consistency, Aftab, Iyer and Ismaily reveal the beauty in quietude." THE GUARDIAN
>> on MWI
>> on Youtube
>> on Spotify
42. Best American Roots Performance / 45. Best Americana Album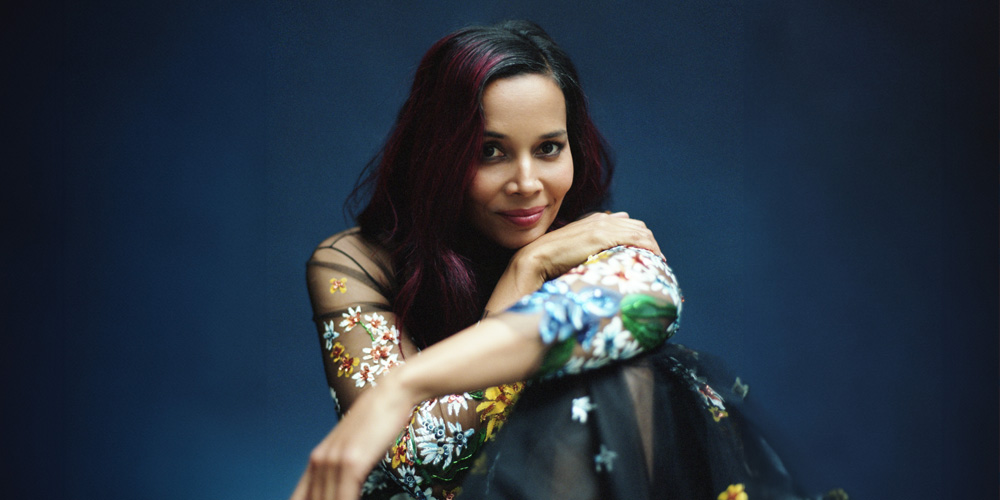 RHIANNON GIDDENS "YOU LOUISIANA MAN" and YOU'RE THE ONE
"Rhiannon Giddens doesn't just want to be a folk singer anymore, and we're here for it. On her new album 'You're The One, ' one of Americana music's most vital voices expands her sound without abandoning her roots."
ROLLING STONE
>> on MWI
>> on Youtube
>> on Spotify
63. Best Global Music Album / 79. Best Engineered Album, Non-Classical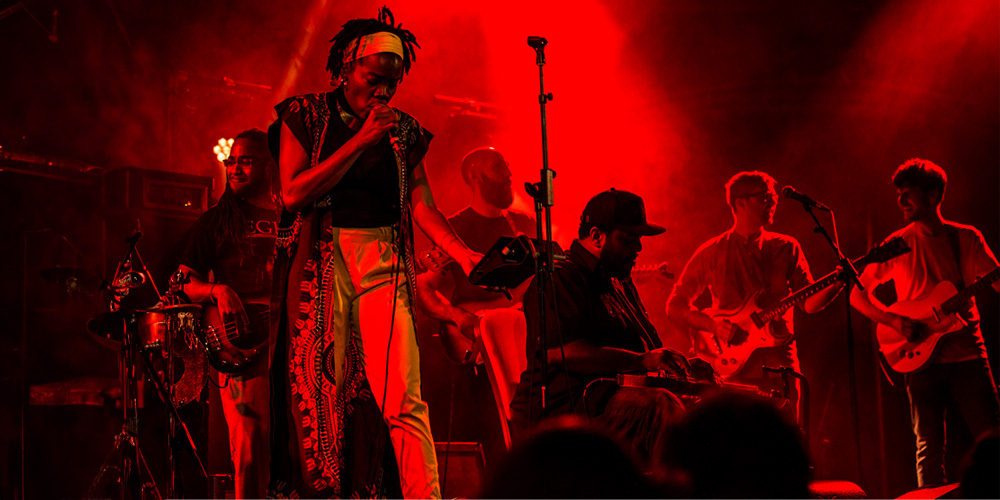 BOKANTÉ :: HISTORY
NIC HARD, ENGINEER and DAVE McNAIR, MASTERING ENGINEER
"Insinuatingly political but imaginatively unshackled."
THE GUARDIAN
"A pan-continental blues odyssey."
★★★★ MOJO
"The band hits a wondrous peak."
★★★★★ THE AUSTRALIAN
>> on MWI
>> on Youtube
>> on Spotify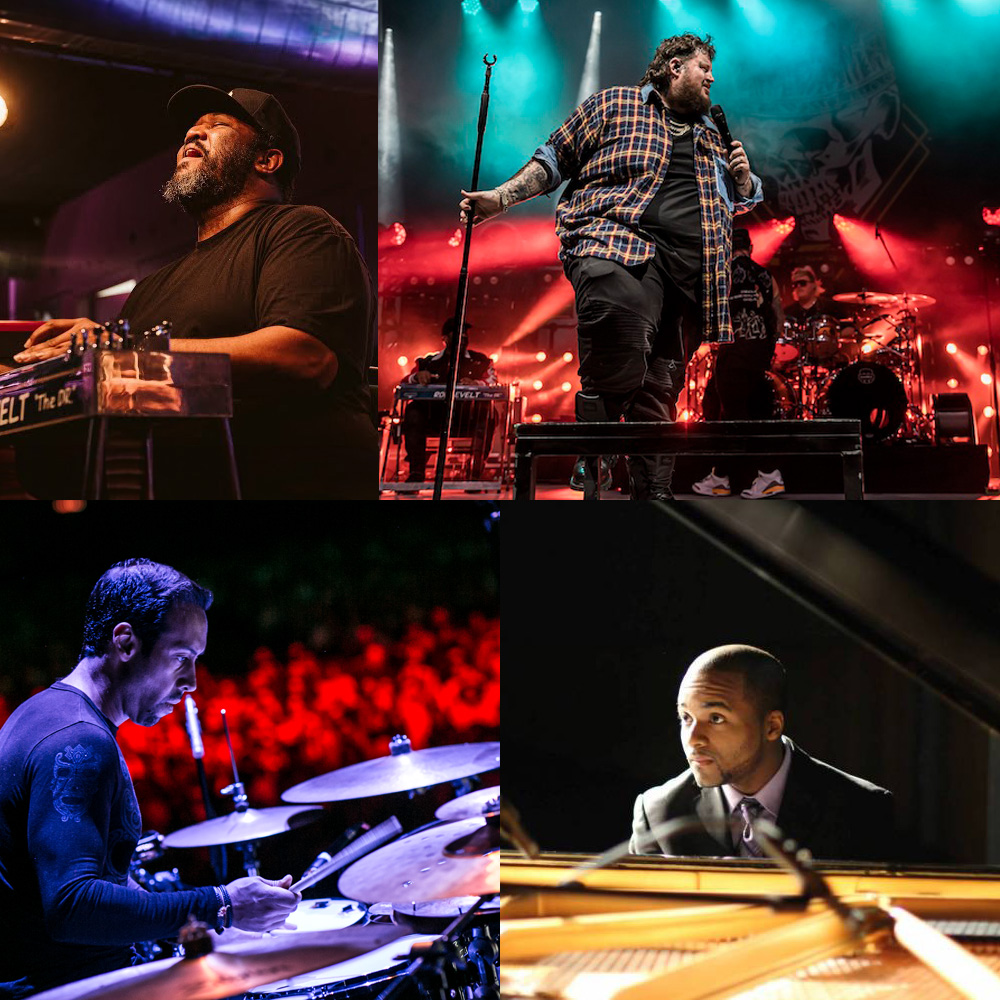 And a big MWI congrats to…
Roosevelt Collier for his performances with the Grammy-nominated Jelly Roll (Best New Artist).
Antonio Sanchez for his work with House Of Waters on their Grammy-nominated (Best Contemporary Instrumental Album) On Becoming.
And B-Natural's Sullivan Fortner for his performances on Cécile McLorin Salvant's Grammy-nominated (Best Jazz Vocal Album) Mésuline.
>> Sullivan Fortner on B Natural
Please note neither MWI nor B Natural represent Jelly Roll, House of Waters, or Cécile McLorin Salvant.
Bokanté is represented by MWI Worldwide and in association with B Natural for North America.
Rhiannon Giddens is represented by MWI for Europe.
Love In Exile is represented in association with Playbook Artists.
Vijay Iyer is represented by MWI for the World, ex. North America.
Darcy James Argue is represented by MWI Worldwide and in association with B Natural for North America.
Samara Joy is represented in North America by B Natural and by MWI for the rest of the World.