Live From Our Living Rooms Summit – July 1 MWI's Katherine McVicker joins Danny Melnick & Lydia Leibman on the Promoting, Marketing, Booking Webinar
Created by Sirintip, Thana Alexa, and Owen Broder, Live From Our Living Rooms features a full schedule of webinars, workshops, and concerts
FORTUNE MAGAZINE: "Fortunately, this summer jazz lovers will be able to attend a virtual jazz camp with Master Classes by top jazz musicians including Cecile McLorin Salvant, Terri Lyne Carrington, Gretchen Parlato, Kurt Rosenwinkel, Gerald Clayton Chris Potter, and Lionel Loueke. Over 100 musicians will broadcast from their homes in Live From Our Living Rooms Online Creative Summit and Fundraiser. In addition to performances, the event will include webinar discussions with industry professionals such as "Creating Online Content and Building a Brand" as well as workshops on voice, woodwinds, trumpet, trombone, drums, bass, piano, guitar and more."
We are excited to join the latest Creative Summit being produced by Live From Our Living Rooms with our own Katherine McVicker joining Absolutely Live's Danny Melnick and publicist extraordinaire, Lydia Liebman in a webinar delving deep into the current state of affairs for music booking, promoting, and publicity. The session is moderated by musician and Live From Our Living Rooms co-founder, Owen Broder. The Creative Summit kicks off on 1, July and the webinar will be streamed at 3:00 pm EDT (GMT -4).
Not in the timezone to watch it live? Don't fret, registered ticketholders to the events will be able to review the webinar and concerts in the archive until July 20th.
Complete exhaustive schedule for the Creative Summit can be found [ HERE ]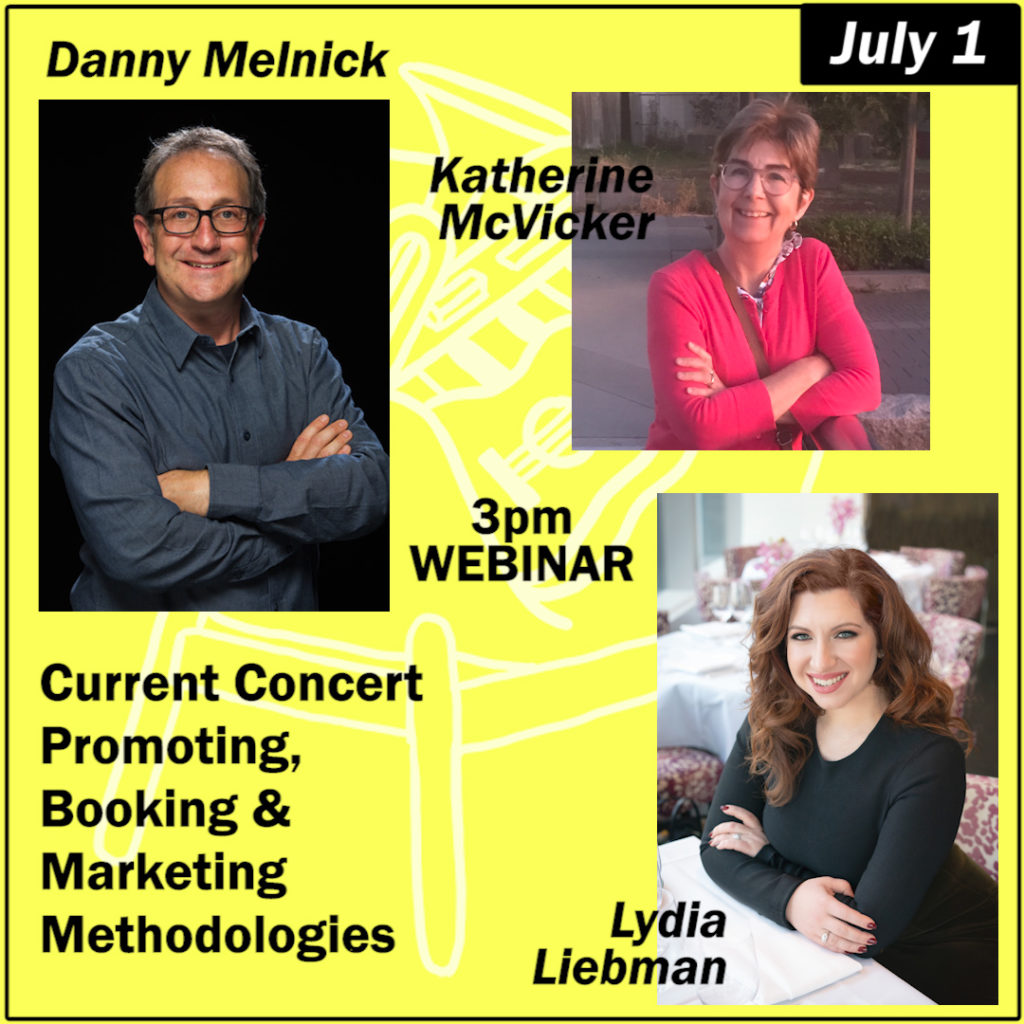 Katherine McVicker, Lydia Liebman, Danny Melnick
Webinar Topic: Current Concert Promoting, Booking & Marketing Methodologies
Webinar Date & Time: July 1, 3:00pm EDT (GMT -4)
Webinar Length: 60 mins
Moderator: Owen Broder
Crowdcast Link: https://www.crowdcast.io/e/current-concert
Webinars / Performances 
Admission: $3 minimum
Ticket and Registration Link:  https://www.livefromourlivingrooms.com/tickets
Platform: Crowdcast
Capacity: open
Viewing Availability: Live / Replay until July 20
Webinars from 1 July to 7 July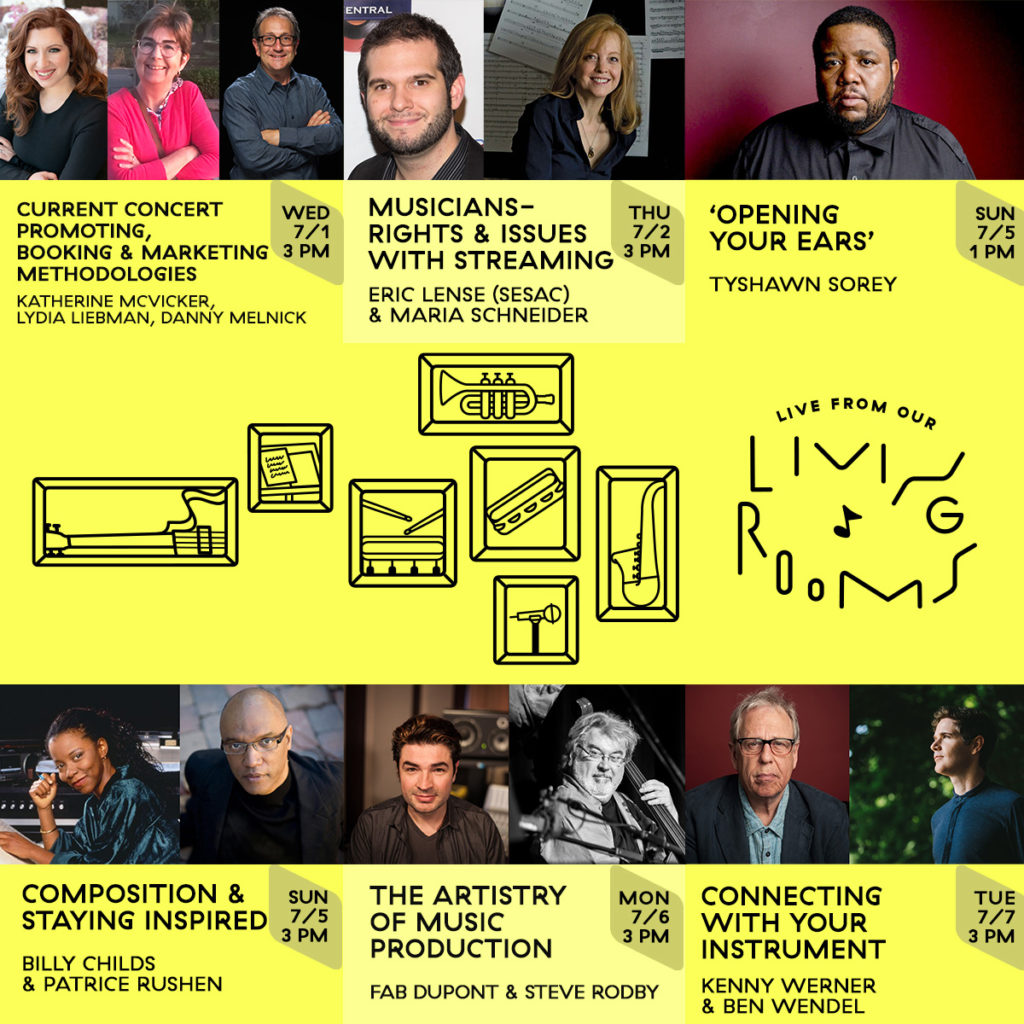 Proceeds support the performing artists involved in the Creative Summit, as well as our continuing fundraiser providing COVID-19 relief to US-based musicians.
About Live From Our Living Rooms
Live From Our Living Rooms presents musicians of the highest caliber in virtual performances to audiences worldwide that provide alternative revenue streams while live venues are unavailable during the COVID-19 pandemic.
Organizers Sirintip, Thana Alexa, and Owen Broder created Live From Our Living Rooms in response to the COVID-19 pandemic as performances were canceled and venues closed indefinitely. Live From Our Living Rooms offers a platform for a creative exchange designed to help fill the gap for struggling musicians by providing paid performance and teaching opportunities to professional artists that raise relief funds and bring the joy of music live-streamed from NYC artists' homes to audiences anywhere in the world.