The 50-year-old pianist and composer details the artists and albums of his life, from the swashbuckling energy of the Star Wars score to the ecstatic musicianship of Prince to the experimental rap of Antipop Consortium, five years at a time.
"Part of what this list narrates for me is how I became a music-maker in particular," says Vijay Iyer, talking about the key influences he came up with for this interview. "Not just as a player, but as somebody who wanted to work from the inside."
The notion of "inside" suggests a complex set of nuances for Iyer, a pianist and composer who began his career on the margins of improvised music, and now operates somewhere near its center. An artist for the storied ECM label and a MacArthur Fellow who teaches at Harvard University in both the Department of Music and the Department of African and African American Studies, he's also now perennially voted Artist of the Year in DownBeat's venerable International Critics Poll. His musical stewardship even takes physical form in the narrow front parlor of his Harlem brownstone, which now houses a nine-foot-long Yamaha grand piano that previously belonged to jazz legend Chick Corea; purchased at auction by an anonymous benefactor after Corea's death last year, it was subsequently entrusted to Iyer.
Partly because of his high academic credentials—and also, no doubt, due to some ethnic stereotyping—Iyer has often had to fend off characterizations of his music as "cerebral." But the shifting layers of complexity in his music usually produce a visceral effect on albums like last year's Uneasy, featuring Linda May Han Oh on bass and Tyshawn Sorey on drums, and 2016's A Cosmic Rhythm With Each Stroke, recorded with one of his mentors, trumpeter Wadada Leo Smith. The crucial role of the body in music cognition was in fact the subject of Iyer's dissertation, which helped reframe a Eurocentric bias in cognitive studies. Talking about the music that shaped his life experience, Iyer often mentions how it resonates in the body, as a physical sensation.
In similar fashion, Iyer took the curation of his 5-10-15-20 playlist as an opportunity to reflect not just on the music itself but also how it has personally changed his perspective, charted his course, or held him up. In his building's garden-level space that often serves as a rehearsal studio, he reflects, "There's another version that's just about my musical education, but looking at these specific years, I was like, 'OK, let me just be honest about who I was at those moments.'"
John Williams: "Star Wars (Main Title)"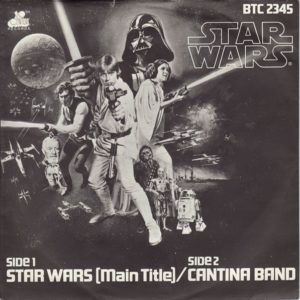 Vijay Iyer: I distinctly remember standing in line to see Star Wars. There was a line around the building, and we were just past the number of people they could let into a screening, so the door literally slammed in our faces. I cried, but we waited around for the next screening. I can't say that I could really fathom what I was seeing, but the grandeur of the opening fanfare—coupled with the then-futuristic landscape—all seemed so high-tech to me.
Listening to the score now, I can hear that it is very 20th-century, and actually kind of old-fashioned, with that swashbuckling energy. There's something kind of fascist about it: the patriotic fervor, the marches. John Williams makes use of the brass in a way that's meant to dominate you—and I guess it worked, because I became obsessed with the Star Wars cinematic universe, as we now would call it. Later I learned that Williams completely ripped off Gustav Holst's The Planets, which I eventually played with a youth orchestra.
When you're writing orchestral music, you're often asked: "What kind of forces will you need?" It's both militaristic and kind of Jedi. I think about the idea of the orchestra as this high-tech contraption, with all these moving parts that fit together like a spaceship. It was also very imperial, to continue the metaphor—this display of power and wealth by using things like castanets, which basically come from the outer colonies. The far reaches of the galaxy are always portrayed in Western orchestral music through incorporation of exotic timbres. All these instruments have their origins elsewhere.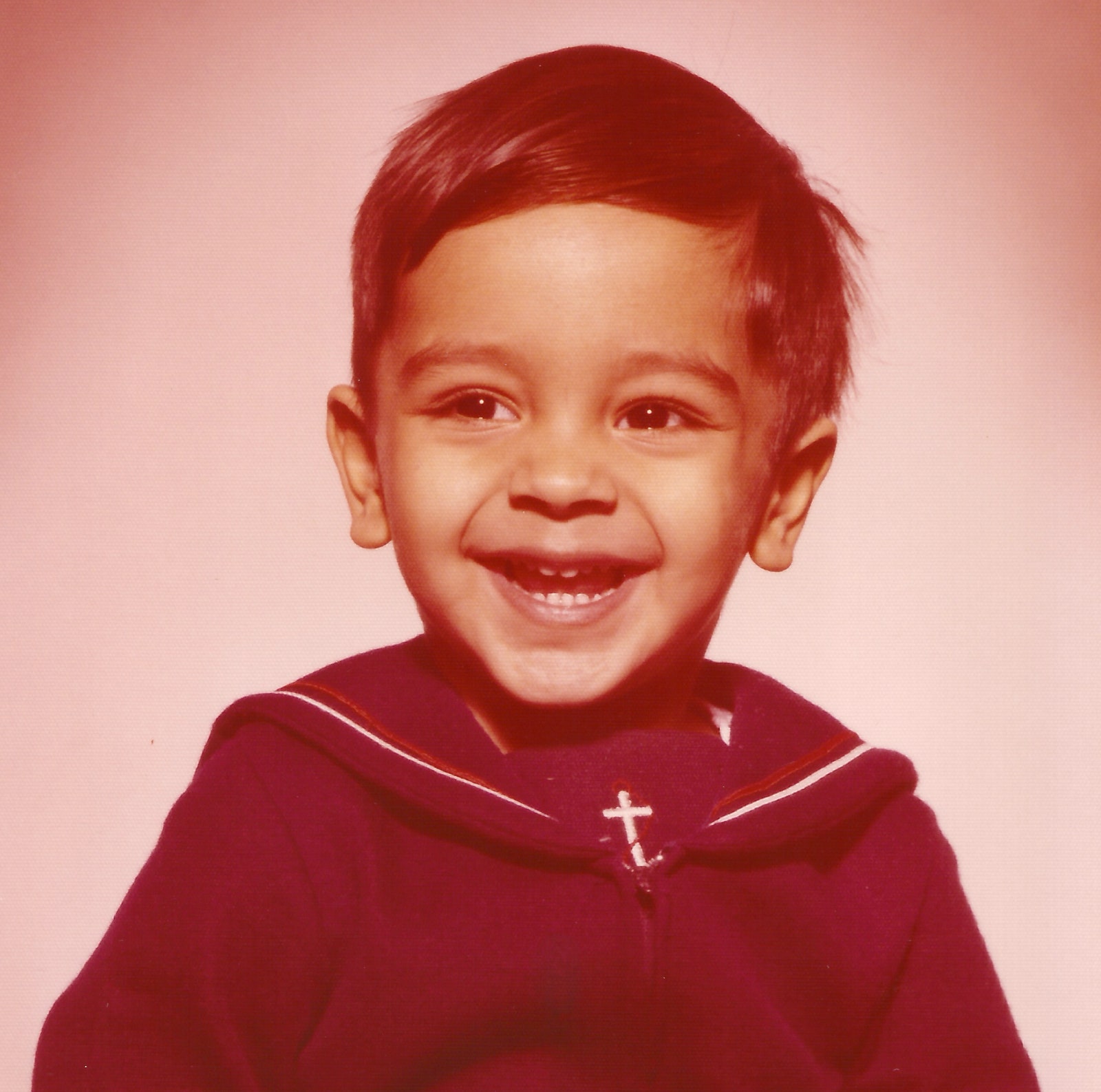 The Police: "Every Little Thing She Does Is Magic"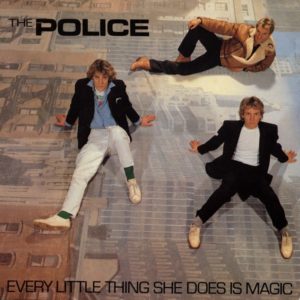 My family used to hang out with other Indian families in Rochester, New York. We were these diasporic brown kids who got together because our parents were friends. There was this older girl who was obsessed with the Police. Whenever we'd go over there, we'd listen to those LPs over and over. Eventually I dubbed them on cassette so I could listen at home too.
The thing about "Every Little Thing She Does Is Magic"—there's a piano on there. It felt like it could be me. It's this running figure, and I felt like I could put my hands on it and generate those sounds. By then, I was already playing in the elementary school orchestra and also playing solo violin repertoire. But this was different, because it was through the piano that I found my way to it.
For me, the part that really mattered was not the chorus. It was all the stuff after the second chorus, this vamp that keeps building, as a collective freakout. Later, when I got into Prince, I saw how he would create episodes out of vamps that would evolve. Form-wise, this was really important to me.
Prince: Sign o' the Times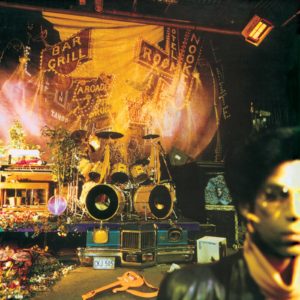 I know all of the albums that Prince made in the '80s backwards and forwards. It was such a fertile period, and the musicianly-ness of it was really interesting to me as a kid. Plus, it was cool, it was fun, it was sexy. In high school, it seemed like the right thing to be into. Around this time, I was in a rock band that a few of my friends formed, and the bass player was really into Prince. We could never really play his music, but it was a thing we could nerd out on. I played some keyboards, sang background vocals. It was suburban.
"Housequake" is made of this one groove that acquires all these layers, and it becomes this episodic form. This was the Walkman era, so we'd walk around with it in our ears and discover all these layers with each replay. It was Prince who really started incorporating live musicians with MIDI programming and sequencers. He wasn't the only person doing it, but he was at the vanguard. It's this human-machine synthesis, in the same way you could say about Stevie Wonder in the '70s. There's this harmonizing with the object, the way that generation of Black musicians were early adopters of all this new music technology.
I started getting into jazz around this time, too. I entered my junior year at 14, and that was when I joined the high school jazz ensemble. I could have included something instead by Red Garland or Keith Jarrett or Herbie Hancock, but it was Prince's unfettered creativity that really captured me. He gave me this sense of how a groove could unfold and evolve and be its own thing, be its own story. That it could really carry you, could have a lot of layers to it, have a lot of feeling in it. Interestingly, I've come across quite a lot of South Asian Americans my age, for whom Prince was somehow expressing their lost soul. He was their lifeline.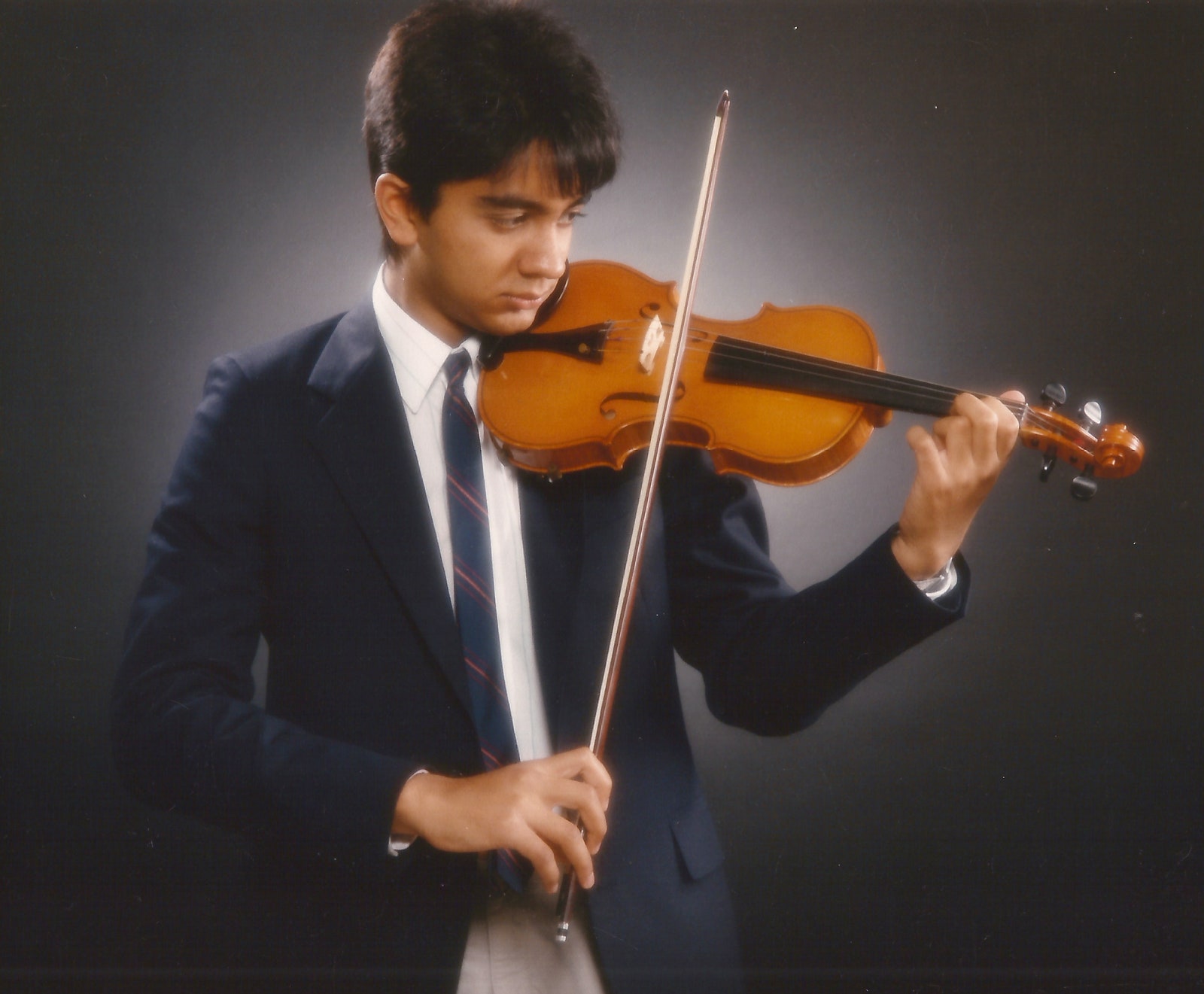 A Tribe Called Quest: The Low End Theory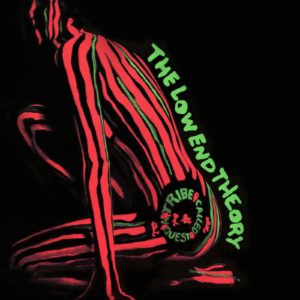 De La Soul's Three Feet High and Rising and Public Enemy's It Takes a Nation of Millions to Hold Us Back were the soundtrack of my entire freshman year of college. It was through De La Soul that I got into the whole Native Tongues thing, including Tribe. By 20, I was a senior, and already very much a "head."
Low End Theory was elemental, somehow so stripped down and so full at the same time. This was an era of my life; I would inhabit the world created by this album. That whole period was so intense. It wasn't just like, "Oh, that's an interesting sample." It was more like: "Holy shit, I can't believe this is happening to my body right now." You would hear it at the club—or back then, it was the queer communities on campus that had the best parties, so we would go to all of those. It would just always smack you.
I want to shout out "Scenario" in particular, because of Busta Rhymes. I had never heard of him before, and he just parts the curtain and burns the whole place down with one verse. And that beat is so rowdy; there's something about the looping of that crash. Hip-hop suddenly confounded my understanding of how music is put together, because it was these loops that had all these layers to it that I really couldn't parse yet. I didn't know where it was all coming from. I just knew it had this power to carry you, and then it would have vestiges of liveness because of the samples. All of that is taking it to the next level, in terms of merging with technology to extend the imagination and make something extraordinary, something previously unimaginable.
Nina Simone: Little Girl Blue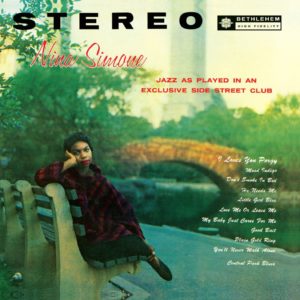 This was the year I met [my wife] Christina, at UC Berkeley. She had her own ear for jazz piano; she was into Randy Weston, Mary Lou Williams. But what really grabbed me that year, from what she was listening to, was Nina Simone's first album.
By this time, I'm already deep into Thelonious Monk, Andrew Hill, Randy Weston, Cecil Taylor, McCoy Tyner, and playing a lot locally. But Nina's music hit me in a different way. I hadn't quite yet understood who she was, or what she had accomplished. So this was the beginning of that. When listening to "I Loves You Porgy," I have to keep reminding myself that it's the same person singing who's playing—the way the phrasing is so free, and yet the chordal statement is so steady and surefooted. It's partly having the piano perspective that she has, all this tenderness in the way she approaches the instrument, and the refinement of sound. And then she also has this church thing in her, so it can also be used in an incendiary way, to generate energy. Often when she's accompanying herself, it's the kind of accompanying that I strive to do.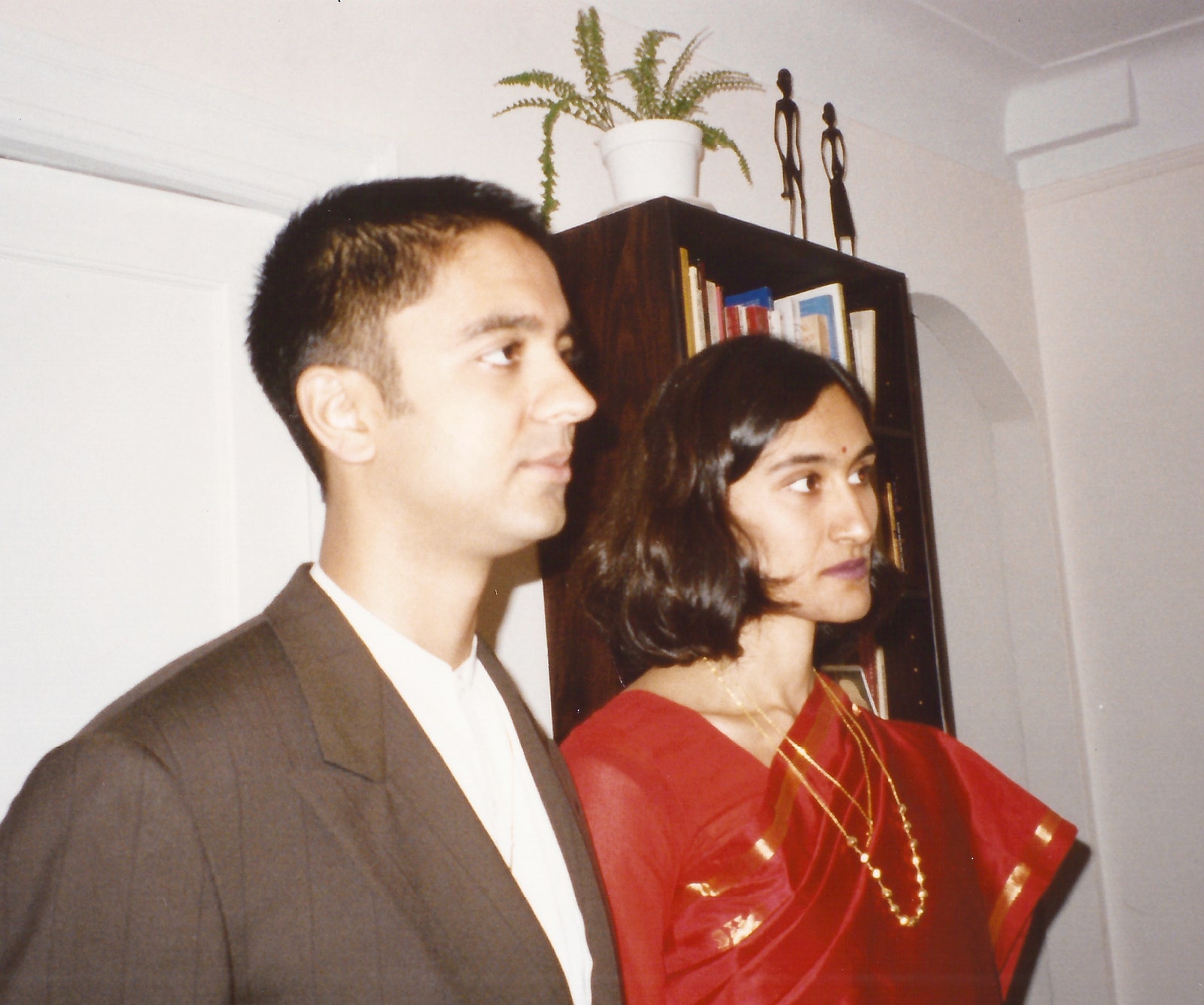 Antipop Consortium: Arrhythmia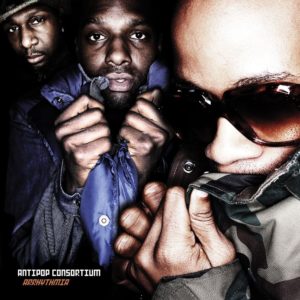 I came to New York in 1998, when I was 27, and these guys were such an intense New York presence at that time. The beats were so weird; it always felt like it was all about to tumble into your lap. And the production incorporated bits of noise, or errant sounds that don't belong anywhere. It was mostly H-Prizm who was, as he calls it, chief sonic architect. That combination of otherworldly intensity and collective celebratory power; a friend said it was like seeing the Art Ensemble of Chicago, just because of the level of commitment to what they were doing, including the most oddball stuff. And then the fire of their different characters as MCs, and these other sonic episodes which were basically collective improvisations with samplers and drum machines. They just had it all together, in one universe.
This album came out at the height of their arc, and the single was "Ghostlawns." At the end of Beans' verse on that song, he says: "Vital vinyl recital title idol no rival." That line is actually a bunch of ending rhymes from Q-Tip's opening verse on the first Tribe album, People's Instinctive Travels and the Paths of Rhythm. That was like a signal to me that these guys were students of the whole history.
Abida Parveen: Mehfil-E-Ghazal Abida Parveen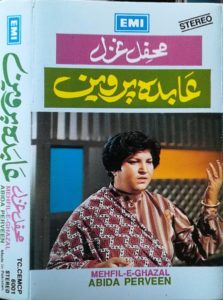 Abida Parveen is from Pakistan, and she's incidentally Arooj Aftab's idol, and they know each other. I'm not even sure what year this recording is from, but it became a constant soundtrack in my home when my daughter was born. It's Sufi music, Qawwali music; if you know about Nusrat Fateh Ali Khan, it's the same tradition. It just became this ongoing, steady presence in our lives from that time, and it still is. I knew a bit about South Asian musical traditions, but something about this, I wanted to live with it. It's Muslim, and I'm not. But there's a spiritual power in this music that I felt connected to in a way that I could never really explain.
I think that's something that people experience with Arooj too, and certainly that I've experienced playing with her. We've had this trio with Shahzad Ismaily for four years now. It's called Love in Exile, and we made an album that we're planning to put out next winter on ECM. It's a really special group. Arooj is such a regular person, and then somehow some of the most beautiful sounds you've ever heard will come out of her. She's an incredible listener, too. All the things we've done have been almost entirely spontaneous, and it always has this sense of: This was meant to be. Listening to Abida Parveen gave me a presence I needed in my life and in my home, and it probably also prepared me to play with Arooj, in some way.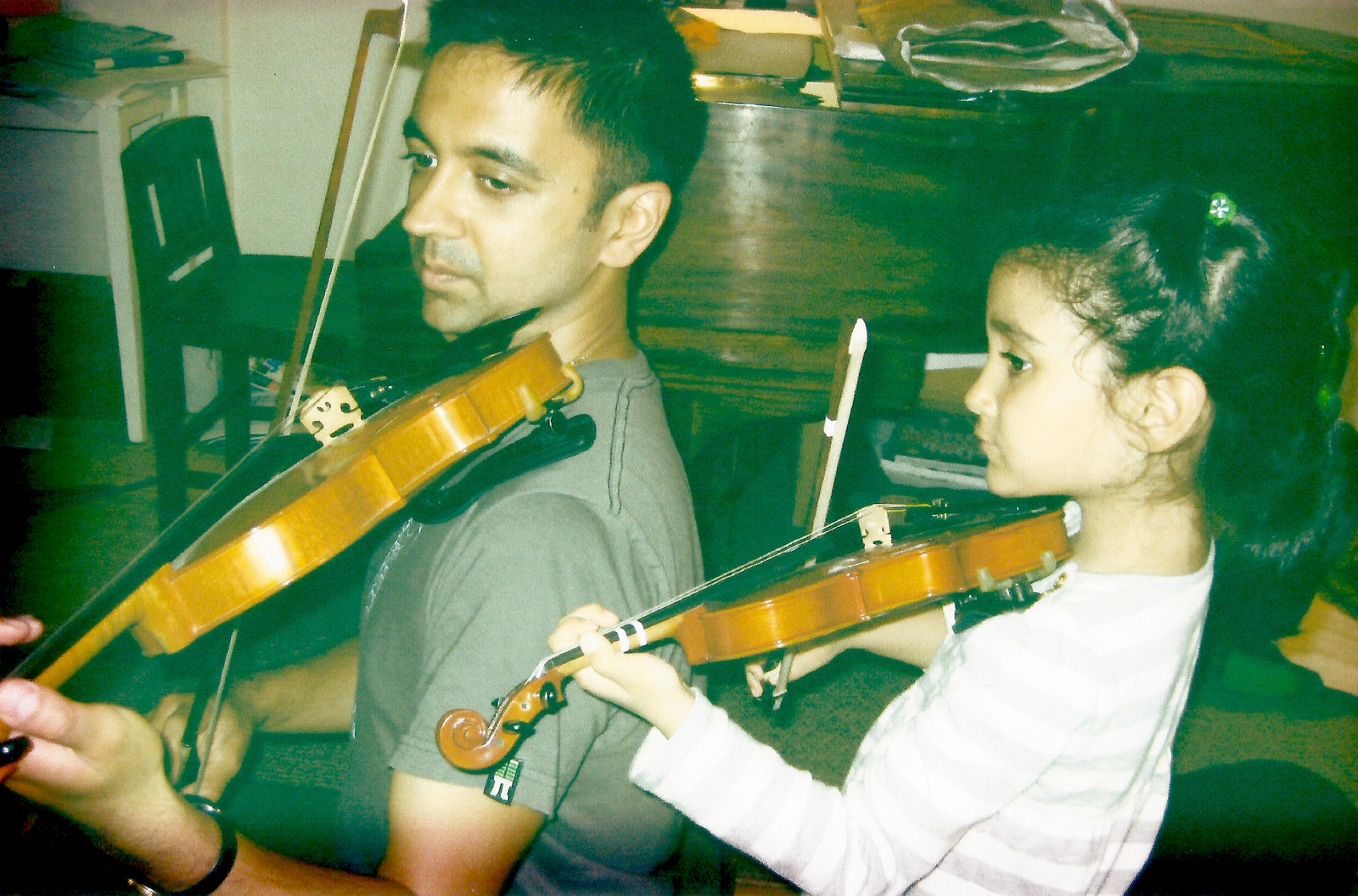 Wadada Leo Smith: Ten Freedom Summers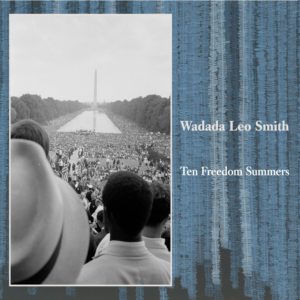 From 2005 to 2011, I was in Wadada Leo Smith's band, and we did a lot of things. By 2012, my trio was very active, and I was doing a lot of solo tours, so I was not able to make a lot of the things Wadada was asking me to do. I had to let go of that and let him proceed in the way that he needed to. But we talked a lot about his process with this project. I remember asking him at the time: "What does it mean for instrumental music to be about somebody, or something? Where is the about-ness in it?" He said that it has to do with the sincerity of intent—that it matters in that way because those are the conditions under which it was created.
For example, "Medgar Evers: A Love-Voice of a Thousand Years' Journey for Liberty and Justice" is about the 22 seconds from when Medgar Evers gets out of his car, walks toward the front door, and is killed. The piece itself is 10 minutes long. So there's a way in which a specific instant or moment in time, with all this symbolic weight and importance, gets meditated on at length. It becomes this occasion for contemplation. And then there's all this detail in it—all these moments, all these gestures. It's not narrating those seconds, but it's about everything going on in those seconds.
I really had so much admiration for the sweep of ambition in the piece, and still do. The aesthetic is so mysterious, as it always has been in Wadada's music. It's been such an ongoing revelation to me, to sit with his music and to be in it. He's 80 and just unstoppable. I've had some of the greatest musical moments of my life working with him.
Tyshawn Sorey: "Flowers for Prashant"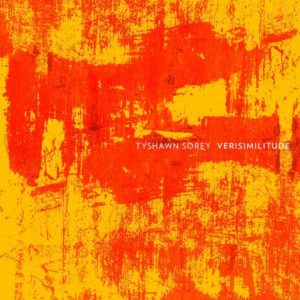 We lost [filmmaker] Prashant Bhargava in 2015. When we had made Radhe Radhe: Rites of Holi together, I wrote it with Tyshawn Sorey in mind, to feature him. It all felt like family. Prashant was like a brother to me. Losing him rocked all of us so profoundly. I had never felt loss on that level before. To have one of my best friends die; I'd never known what that was, until then.
Then there's so much in terms of my life with Tyshawn and his music: experiencing his music, playing his music, playing my music with him. And I loved his approach in the trio he had with Cory Smythe, who is also on Radhe Radhe. Tyshawn is nine years younger than me. He was 20 when we started working together, but I knew he was already one of the greatest artists I would ever know. I just felt like I could do anything with him, that he could do anything, and whatever we did together, he would always make it shine. There wasn't a clear path for him, until he made it. He had to come around to owning his vision as a composer, and it's been great to see that vision matter in the world and really change people's lives.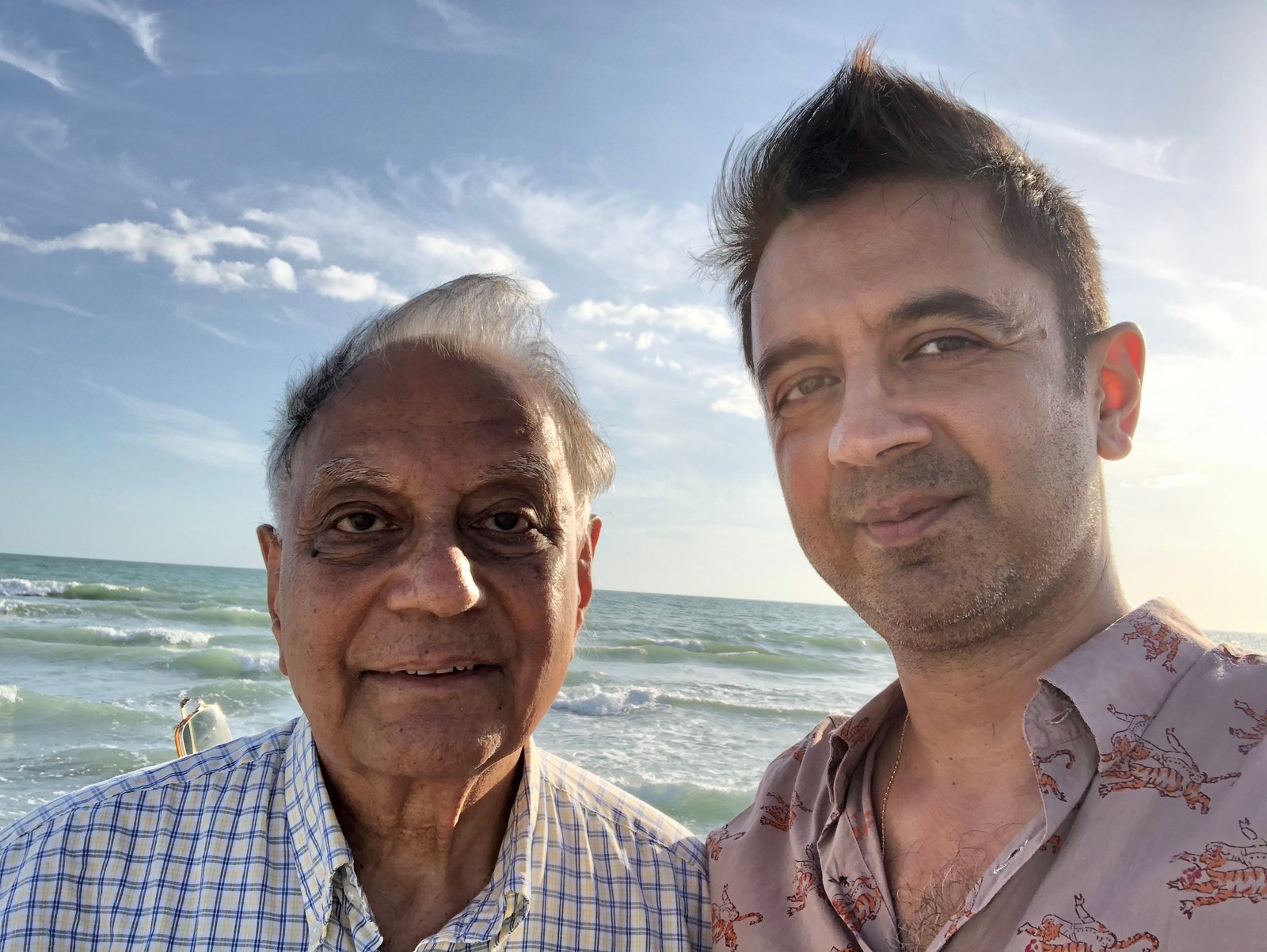 Igor Levit: "Fugue No. 16 in B-Flat Minor, Op. 87"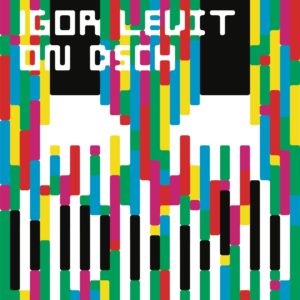 My father passed away last summer. He was 87, but it was the result of an accident, so it caught us all off guard. Six weeks later, I heard this, and I just couldn't let go of it. There are 24 [Shostakovich] preludes and fugues, and I found myself sitting with this fugue; I literally had it on loop for 10 days. I would listen to only that, all day, every day. I got my hands on a score, I studied it. And then I ended up writing a solo piano piece that just premiered in Houston, called "For My Father."
The image that comes to me is always leaves falling in slow motion. It's like a cascade of caresses that are very gentle, and they all sort of work together. The first time I heard it, I didn't even experience it as a fugue. It felt like mourning. This is maybe the theme of the last few choices I made for this list: these life moments that might actually transform you, aesthetically. Almost like your body needs something else to hold you, or nurture you, or help you get through something, or help you understand something. There's a larger sense of what matters. Your spirit needs something else.