Two important and rather striking gigs I attended recently at the famous Ronnie Scott's Jazz Club in London were those of Italian pianist and composer Stefano Bollani and American singer and composer Macy Gray. Both playing at Ronnie's, each with their own two-date shows, starting November at the club with a bang!
Bollani's first night at Ronnie's, opening his show with verve and exuberance, intermitting his tracks with little snippets of Beatles songs (he is a fan of the four Liverpudlians), was a busy and incredibly well-paced gig. Bollani's energy was soon to invade all the crowd. There were fans coming from afar, Italians mainly, but overall a great turnout and one that Bollani, I am sure, was proud of since the first night at Ronnie's proved a total success.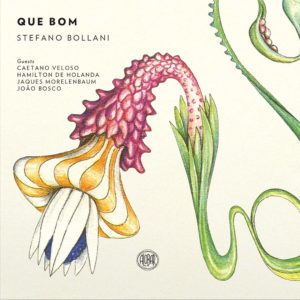 Playing songs mainly from his recently released album Que Bom (How Nice) on the newly created label Alobar, Bollani took to the stage with a big smile, his characteristic ponytail, straight to his piano, passion aplenty.
Moving swiftly from one track to another, with a little joke and introductions to the other members of the band, Bollani successfully created what I normally call "a perfectly well-rounded live performance," where both musicians and the audience are in unison, enjoying the music, together. A deserved mention has to be given to percussionists Armando Marcal and Thiago Da Serrinha, effortlessly superb.
Going back to the world of percussions, this Ronnie Scott's gig showed once more how incredibly talented il Signor Bollani is. Que Bom indeed!