This post is a letter from Alice Feldman, our Development Manager. We sent this out to all our managers for our artists, but all musicians should have this information. MWI is aware we need a vibrant artistic community everywhere, now more than ever.
There's a link below to Emergency Funding Database that we are updating with current information on the funds we have found, or as current, as we can be these days. If you have found other funds or relief packages, and don't mind sharing, please email them to
Alice
so she can update the sheet for everyone. We will be sending out additional posts on new information or sources of funding like the MusiCares one noted below. Follow Music Works International on
Facebook
or
Instagram
for more updates.
//////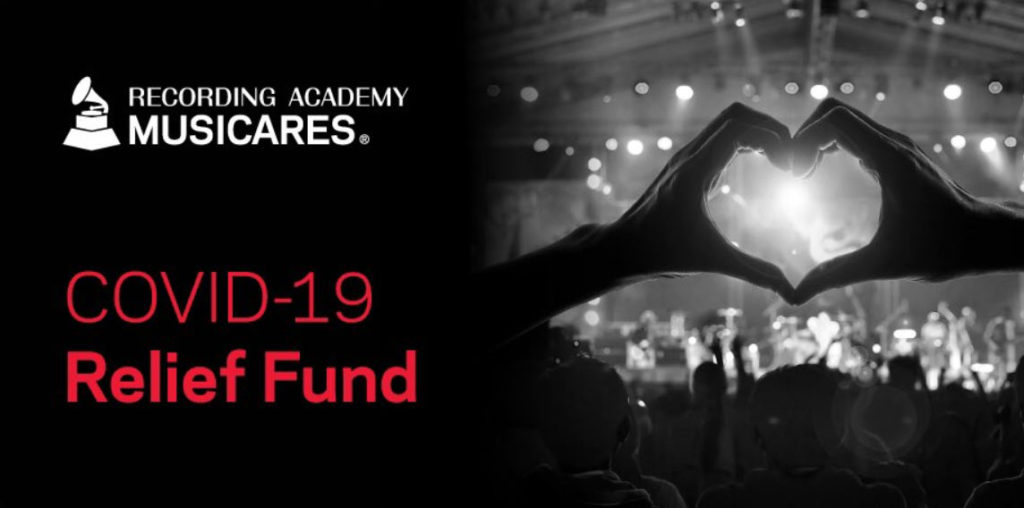 Hi everyone,
We hope that all of you and your loved ones remain safe and healthy during this incredibly challenging time we're all in. Of all the emergency funding initiatives created thus far, the MusiCares COVID-19 RELIEF FUND from the Recording Academy seems to be among the most well-funded with will over $2,000,000 in donations. You can request up to $1,000 to cover rent or mortgage payments, and as it's on a rolling basis, I think you should all apply for it ASAP.
Application requirements are cumbersome but worth it:
 At least 5 years of employment in the music industry
 At least 6 commercially released recordings (singles)
 At least 6 commercially or promotionally released music videos
 Detailed music industry background documentation (articles, liner notes, letters from employers, etc)
 A biography, resume, or discography
 Proof of cancellations and bookings   **Please contact your booking agent to obtain this proof.    
 Copy of your lease agreement or mortgage statement which includes account numbers, vendor address and your name on the lease or statement
UPDATE Emergency Funding Database: 
I've started a [
collective crowd-sourced database
] that tracks the current status and eligibility requirements of some of the funding available for artists to recoup costs from canceled gigs. Volunteers from around the world are beginning to update this, and as data is entered it will become more detailed and succinct over time.
In the wake of this crisis, we are grateful for these initiatives and the many ways in which people are creatively coming together in order to support one another. We are grateful for you and for the music that continues to provide us with wonder, joy, and hope at a time when we need it most.
Wishing everyone all the best,
Alice Feldman

Development Manager/Contract Administration
MUSIC WORKS INTERNATIONAL
alice [@] musicworksinternational.com