Though bass legend Dave Holland's entire career has been one marked by adventure, it has been a while since he recorded back-to-back albums with the same working group. Recordings such as Hands (Dare2, 2010), with flamenco guitarist Pepe Habichuela, the duo outing The Art of Conversation (Impulse! 2014) with Kenny Barron, Blue Maqams (ECM, 2017) with Tunisian oud player Anouar Brahem and Good Hope (Edition Records, 2019) with tabla maestro Zakir Hussain and Chris Potter, suggest a musician increasingly stimulated by new musical environments. Still seeking, Another Land sees Holland leading a brand-new trio through often steamy contemporary jazz laced with blues, rock and post-bop colors.
Following their memorable collaboration on Prism (Dare2, 2013), Holland is reunited with the inimitable guitarist Kevin Eubanks, while Obed Calvaire—something of a unique voice himself—fills the drum stool. From the blistering, funk-fuelled opener, "Gravewalker," one of several tracks to feature Holland on electric bass, the trio's chemistry is pronounced—doubtless the result of road testing the material as far back as 2016. Eubanks is on sizzling form throughout, plying a course somewhere between the searing blues pyrotechnics of Jimi Hendrix and the gritty blues-funk of James Blood Ulmer.
When the need arises, however, the guitarist is subtlety personified, as on the gently caressing title track—which features a typically elegant solo from Holland—and on the unaccompanied guitar outing "Quiet Fire," where Eubanks' harp-like delicacy and refined lyricism owes more to the school of Wes Montgomery.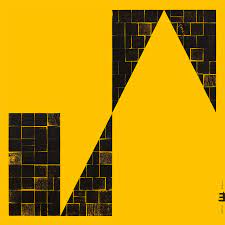 Holland's bowed bass drone bookends "20 20," which builds from ruminative terrain via a driving hook to incendiary solos from Eubanks and Calvaire. The trio's approach is more direct on "Mashup," a muscular post-bop workout crowned by Calvaire's feisty solo over a unison vamp. A trademark Holland ostinato announces "Passing Time," a quietly buoyant slower number that invites beautifully measured solos from bassist and guitarist. Holland reverts to electric bass on "The Village," his eloquent lines contrasting with the spluttering, rasping chop of Eubank's reply. Not to be outdone, Calvaire struts his stuff over another meaty vamp.
The trio bids adieu with "Bring It Back Home," a slow blues of simple rhythmic design perhaps, but smouldering with coiled intensity. Holland and Calvaire's uncluttered, infectious grooves accompany Eubanks on his mazy, blues-drenched run, with the leader also signing off with another wonderfully crafted solo of the sort that Ray Brown would have treasured.
Replete with great solos as it is, Another Land's strength lies as much in the collective grooves and interplay of three musicians who clearly seem to be having fun. Whether or not this trio will enjoy an extended life remains to be seen. Certainly, Holland's curiosity to explore new terrain suggests it is by no means a given. Regardless, Another Land is yet another keeper from the indefatigable English bassist.