At one point in her set at the Newport Jazz Festival last weekend, singer Samara Joy noted how many places she'd just been with her band: Italy, Switzerland, Austria, France. "I'm not bragging, I'm just sayin'," she quipped, to some appreciative laughs. The underlying point, not lost to anyone in the crowd, was that this has been a season of exciting firsts for Joy — up to and including her Newport debut, an unqualified success.
Now we can add another unlocked achievement to Joy's résumé: major-label artist. Today it was announced that she has been signed to Verve Records, which will release her album Linger Awhile on Sept. 16. The opening track, a lightly swinging take on Frank Loesser and Jimmy McHugh's "Can't Get Out of This Mood," is now out as a single.
The track features Ben Paterson on piano, David Wong on bass and Kenny Washington on drums. Elsewhere on the album, which was recorded over the spring and produced by Matt Pierson, Joy works with a choice collaborator, ace guitarist Pasquale Grasso. Their rapport, honed over the last couple of years, was a beacon during a recent concert at Yamaha Studio NYC, hosted by WBGO's Gary Walker.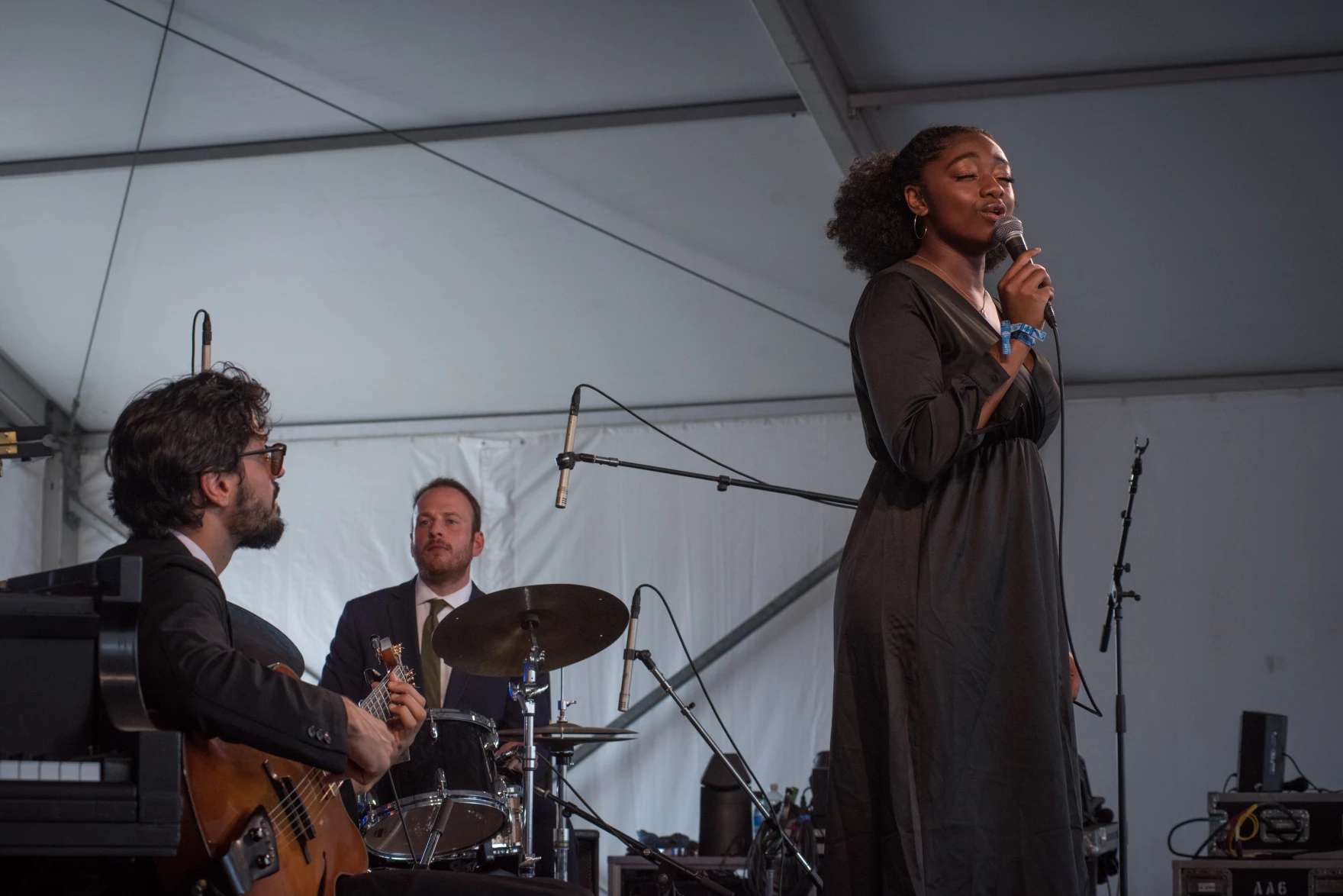 But the history between Samara Joy and Newark Public Radio goes back much further than that. Three years ago, when she was still a junior in the Jazz Studies program at Purchase College, she appeared with the school's Songbook Ensemble in WBGO's performance studio, for Jazz Appreciation Month. Later that year, she competed in the prestigious Sarah Vaughan International Jazz Vocal Competition, at NJPAC. Walker was host and emcee for the evening, and Pierson was among the judges. Joy took first prize — confirming what many of us had already concluded about her shining promise.
In her acknowledgments on Linger Awhile, Joy thanks a village worth of supporters and mentors who have helped her to this point. But she saves a special dedication for pianist and educator Barry Harris, who died last year at 91. She writes: "From the very first day I met you and the many encounters that followed, I was aware of how monumental it was to be in your presence but one thing I knew for certain: I, for a moment in time, got the chance to know you and you knew me too. I'm forever grateful for the time spent in such a short period."