The trumpeter will release "Owl Song," a spare new album, this fall as he takes on a new role as artistic director of the Herbie Hancock Institute of Jazz.
For arguably the most technically gifted trumpeter of his generation, a lot of Ambrose Akinmusire's breakthroughs actually come from letting go of standards and structures.
Take the moment about 10 years ago when, shortly after becoming friends with his lifelong creative idol, Joni Mitchell, Akinmusire found himself in a bathroom at her Los Angeles home, playing into a microphone. She'd suggested that he record trumpet for a new version of her song "Borderline," and he was struggling to find a part that fit.
"I wasn't getting it right. And she was like, 'I know what you need: You need an egg shaker,'" he said recently in a video interview, still a touch amazed to be telling this story. Mitchell started rattling the shakers wildly, way outside the time signature. His hopes darkened. "But I played the track with her doing that, and for some reason it locked it in for me," Akinmusire said. Suddenly, "I was able to play."
And there was the time, just after the pandemic began, when Akinmusire decided to finally take the advice of Bennie Maupin — a multi-instrumentalist best known for his work with Miles Davis and Herbie Hancock — who had once told him to try improvising with only a drummer. "You can get to some new stuff if you just set up with a drummer and practice," Maupin had told him. So in 2020, when life slowed to a standstill, Akinmusire started getting together with the young drummer Timothy Angulo at a grocery store parking lot near where he lived in Oakland, Calif. Five or six days a week for over a year, they would set a timer and improvise freely for a solid hour.
"I don't think I've ever grown more as a musician than in that time," said Akinmusire, 41, speaking from a messily ordered room in the Berkeley home he now shares with his partner, the poet and novelist Shabnam Piryaei, and their young son.
Lately Akinmusire has been making some of the most intimate, spellbinding music of his career. In June he self-released "Beauty Is Enough," a solo trumpet album, gentle of breath and tender of phrase, recorded at a Paris cathedral. And in early December, Nonesuch Records will release "Owl Song," an achingly spartan LP, on which Akinmusire leads a trio featuring the guitarist Bill Frisell and the drummer Herlin Riley through a handful of line-drawn original tunes.
Frisell, a 72-year-old jazz eminence and a regular collaborator with Akinmusire, said he's bowled over by the trumpeter's restraint these days. "There's this clarity in everything that he plays," Frisell said recently. "The architecture of it has this incredible power." Even in its simplicity, Akinmusire's trumpet can feel almost dangerously tender: "like an exposed nerve," Frisell said.
If his style has grown increasingly spare, the same cannot be said of his workload. Akinmusire recently held down residencies at the Walker Art Center in Minneapolis and at SFJazz, where he convened the Riley-Frisell trio for the first time; he's been writing the score for the Starz show "Blindspotting," which is written by his old Berkeley High School classmate Daveed Diggs; he recently completed an hourlong electronic composition to accompany a dance piece by Aszure Barton; he is working on the music for a Will Smith-produced podcast on hip-hop; he is completing a commission for chamber orchestra; and he has two more albums already in the pipeline, due for release on Nonesuch next year.
Starting this fall, all of that will have to fit around Akinmusire's new role as artistic director of the Herbie Hancock Institute of Jazz Performance at U.C.L.A.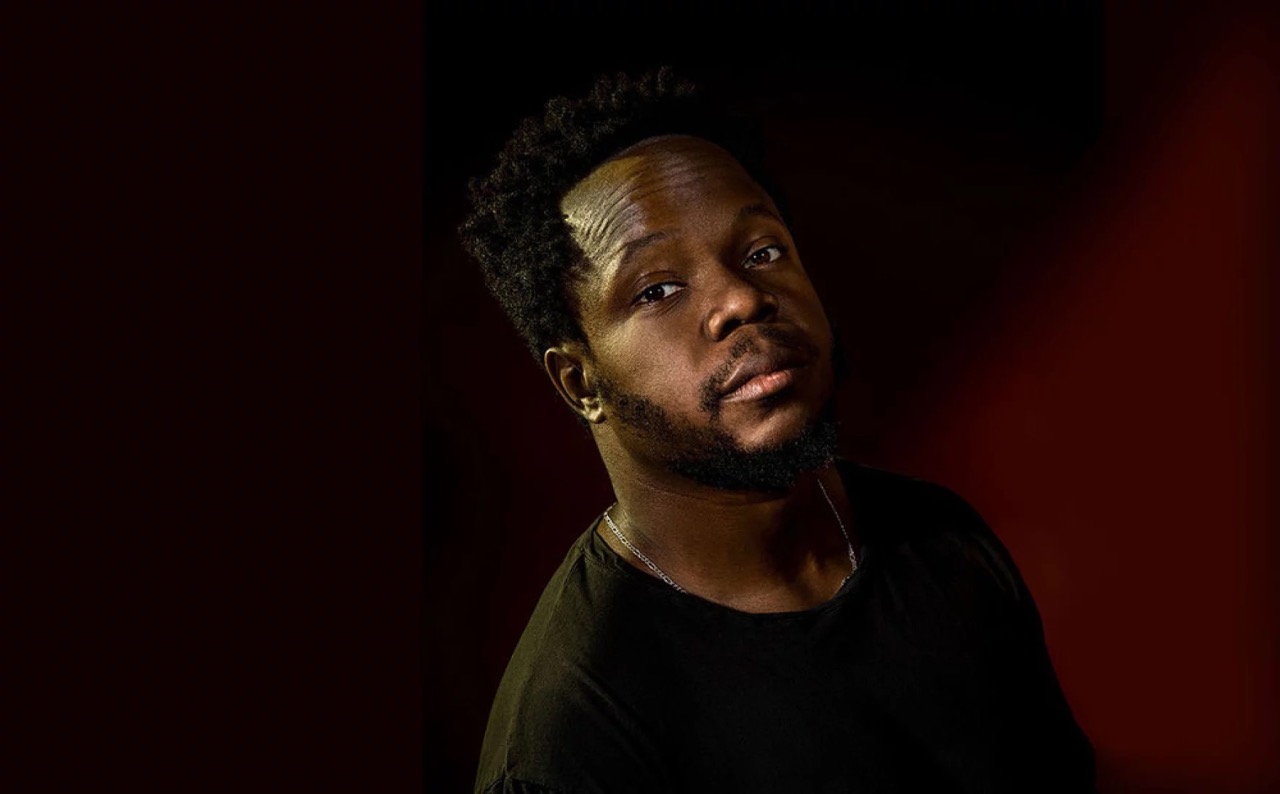 A product of the academic age in jazz, Akinmusire's creative life has been intertwined with the Hancock institute nearly from the start. He grew up nurtured by Oakland's local jazz scene and the music of his family's church and put in a formative early stint in the saxophonist and composer Steve Coleman's band, then enrolled in the two-year program at what was known at the time as the Thelonious Monk Institute of Jazz. He won its king-making trumpet competition in 2007, with a style so elliptical and distinct — glancing on Fats Navarro and Lee Morgan and Terence Blanchard, but not mimicking anyone — that it quickly changed the game for young trumpeters in New York.
"Watching him develop over the years has been really exciting," Herbie Hancock, the institute's chairman, said in a statement when the appointment was announced in July.
Akinmusire could represent a contemporary jazz ideal: the scholarly composer-improviser, working across media while keeping a number of small groups together, refining a personal inflection on his instrument all the while. But the closer he gets to institutional leadership, the more he tends to pull away from the passive role of ambassadorship. After a decade with Blue Note, jazz's most iconic label, he said he wanted to enjoy not knowing exactly "what type of records I was going to make," and the genre-blind Nonesuch seemed like a place to be agnostic.
"Heart Emerges Glistening" was released in 2011 to wide acclaim, and Akinmusire became the No. 1 rising star artist in the DownBeat critics' poll. And his life seemed to go a little screwy. "People are starting to interact with me a little weird, my friends are being strange," he remembered thinking. "I don't want any part of this." So he moved to Los Angeles, where the jazz scene is smaller and more spread out, and did some hibernating. He stopped writing music for a while, leaned on Piryaei a bit. And he reconnected with Mitchell, whom he'd met, as it happens, via the institute.
He first ran into her backstage after his winning performance at the trumpet competition. "I thought I was about to faint, because I thought I was seeing things," he said. She told him she'd made everyone in the dressing room stop talking during his set; she'd loved his playing. Then she asked who his favorite artists were. "I was like: You," Akinmusire said. "And she's like, 'Yeah, I thought so!'" Mitchell guessed the exact tracks of hers that he liked best, including his very favorite, "Jericho." (She includes Akinmusire in an appendix titled "Stuff Joni Likes or Even Loves" in Michelle Mercer's book "Will You Take Me as I Am: Joni Mitchell's 'Blue' Period." He is near the top of the list, between "some Dylan" and Friedrich Nietzsche.)
Soon after moving to Los Angeles, he reached out to her. They started spending afternoons together, taking rides in his Honda Civic to pick up Italian food or playing music at her place. Akinmusire began to see a future for himself that might exist both in and outside of jazz.
As we spoke I noticed him using "creative music" more often than jazz. "Creative is one thing that it has to be for me. And the other thing is beautiful," he said. "I really believe in creativity, I believe in innovation, I believe in submitting to something higher than yourself."
He has been thinking about how to bring this ethic into his teaching, especially at a titular jazz institute. "When we're teaching jazz history, maybe we should start from current day," he said, looking for anyone who's "creating creative music." This would mean taking jazz out of its historical packaging, and paying attention to where contemporary ears are at — while also challenging them.
He envisioned a class that might invite students to hear Noname's new album, "Sundial," and dissect its component parts. "Starting from something like that, and walking it back to Louis Armstrong, really incrementally," he said. "I think it would allow younger people to feel some type of ownership, like they can relate to this music."